Brought to you by We Will Rock You
Written by Ben Elton and music from the legendary band Queen, We Will Rock You has become one of the world's (and my) favourite musicals (winning the UK's favourite show at the Olivier awards 2011, British theatre's answer to the Oscars, as well as having had over 3600 performances, each with its own standing ovation in the UK, it's also sold over 16 million tickets worldwide and has played in 28 countries).
Why see it? Well it has:
Got great music
If you're my generation or a little older (or even younger) we all know so many of those great Queen songs… We are the Champions, Another One Bites the Dust, Somebody to Love, Killer Queen, Radio Ga Ga, We Will Rock You (and of course Bohemian Rhapsody). You will be singing along, clapping and waving your hands in the air… just like at a rock concert.
Got a great cast
Including, for me, a stellar performance as the Killer Queen by Casey Donovan (who was also in the movie Sapphires and came to fame as the winner of Australian Idol many years ago).
And Erin Clare (who has starred in Heathers and Phantom of the Opera) playing the part of Scaramouche.
And then there is the other main lead Gallileo played by Gareth Keegan plus Brian Mannix (lead singer of Uncanny X-Men – remember them from the 80s?) playing Buddy, one of the rebels, and Simon Russell (from TVs Neighbours and Jack Irish) who stars as Khashoggi.
Got a great script
This show is funny. It's funny in a cheeky, irreverent and a little bit naughty (don't bring your children under the age of 13 OK!). It's adapted by Ben Elton for the current year and location which keeps the content up-to-date and relevant to the audience.
I took my husband who loves Queen (he was worried that the musical wouldn't do the music justice) and I can tell you he was sitting next to me conducting, singing (and telling me which album each of the 24 songs came from) and thoroughly enjoying himself through the entire show.
I think that one of the reason that Queen's music works so well in a musical is that it was always written in multiple part harmony which makes it easy to divide up lyrics, and melodies between characters and the chorus line.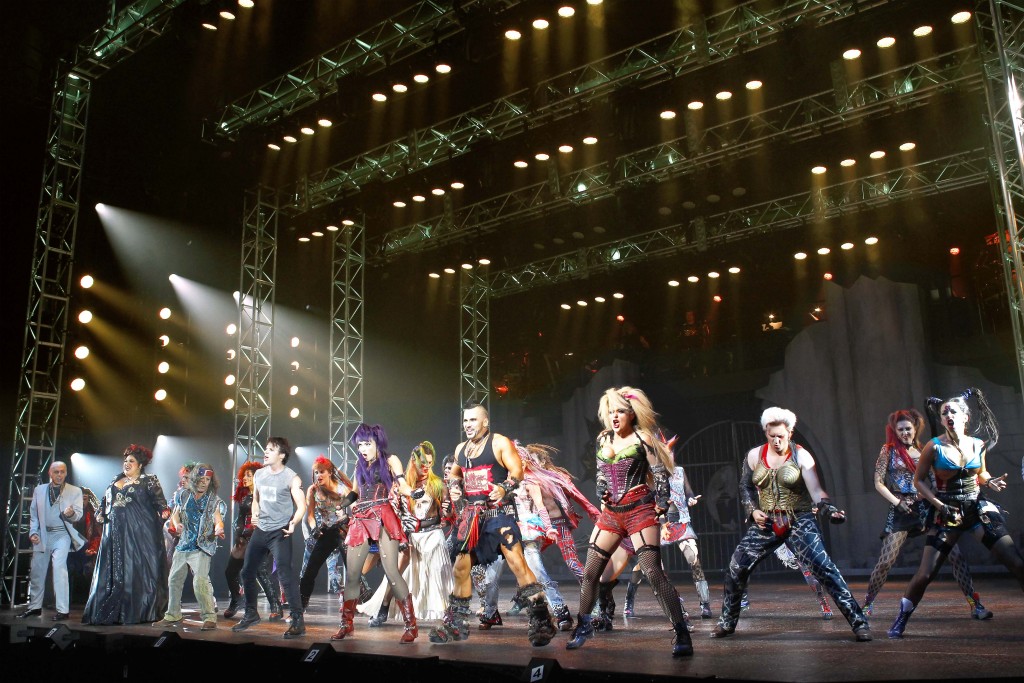 Speaking of the chorus line, they were brilliant too. Adding so much pizazz and personality to their own characters (and they each had a distinct personality) which made for a great ensemble performance.
We Will Rock You is set well into the future in the year 2350 where the only music is synthesized pop, and, created by the State, live rock music has been banned, except for a small group of rebels who defy the law to bring back rock. And I can tell you that on opening night when I saw it, it received another standing ovation.