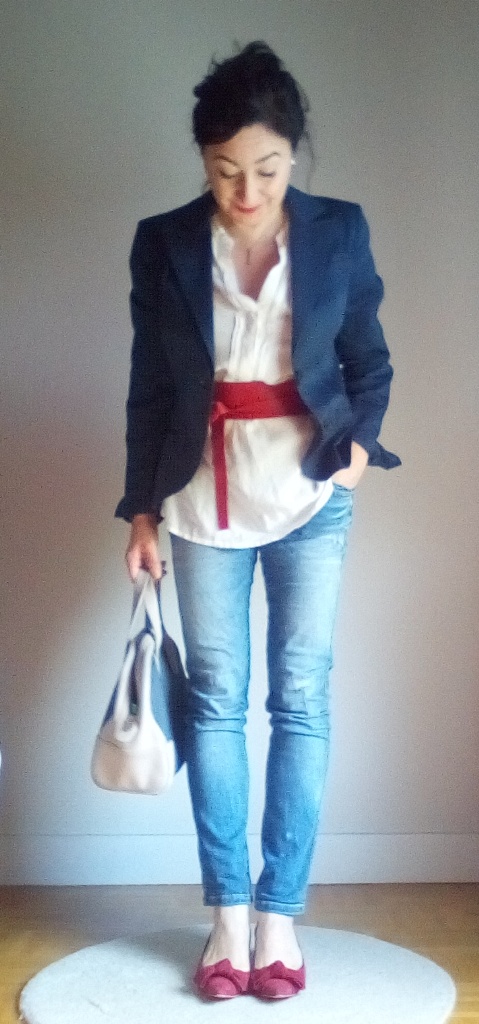 Today I'm really privilged to be introducing you to Kris Villarta, based in Donostia, The Basque Country, Spain who is a member of my Evolve Your Style program (they call themselves Evolvers).
What is the secret to great style?
Confidence, effort and an experimental mood. For me, confidence comes, to a great extent, from knowing what works for your shape and color, and what you want to express through clothing- personality in the end. About effort, before I knew Inside Out Style and joined EYS (Evolve Your Style) I used to believe (it's like an accepted myth) that you are natural born stylish or not; but style can be improved, changed, achieved,… through effort: from cleverer shopping to working on your outfit until you feel it's like your second skin.
Experimenting is key to find out your true style, the one you feel great in: many times it's a try-and-failure procedure, not succesful at first attempt, but clearly worth it.
What is the one thing you would spend a lot of money on?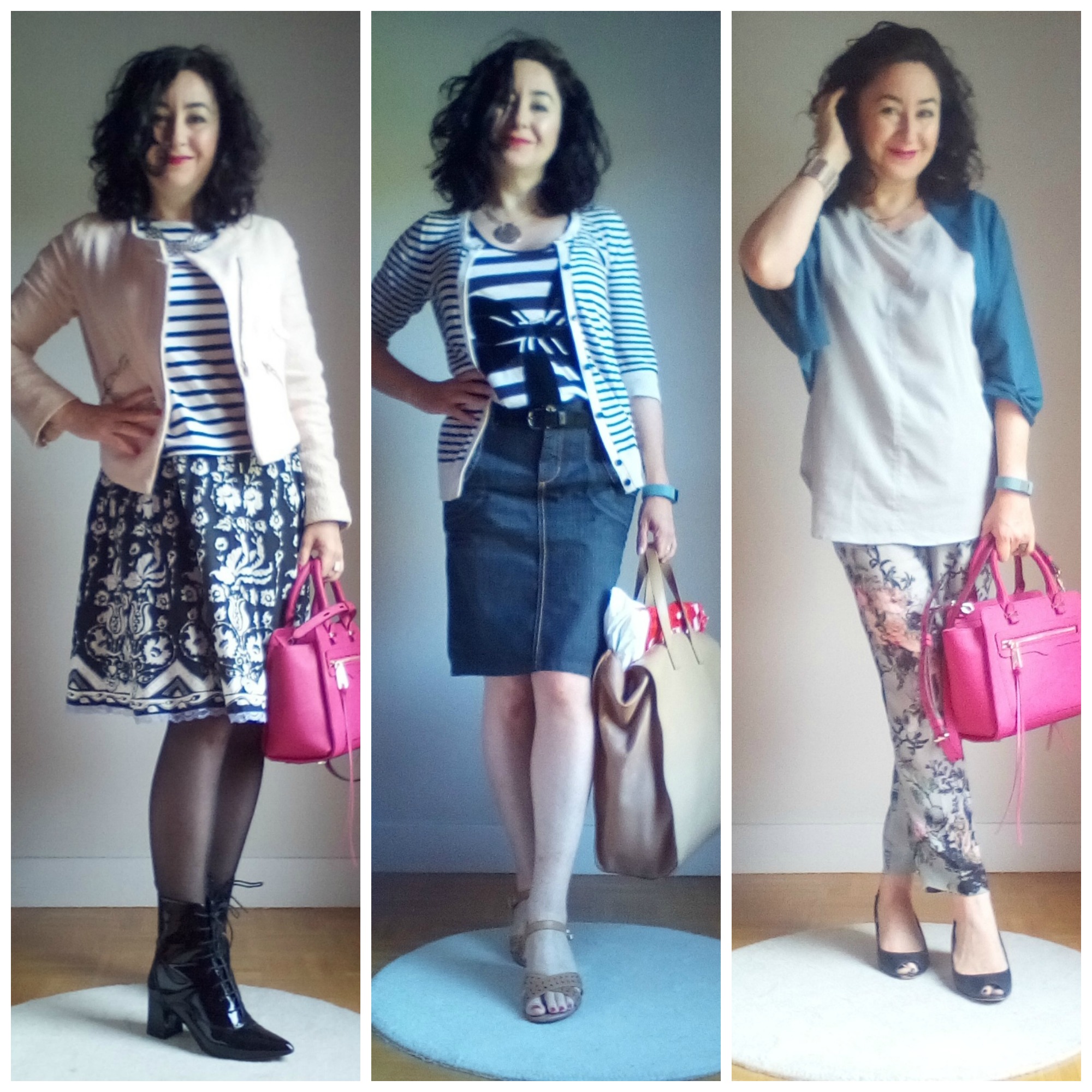 If I had to choose only one, it would be great shoes. They instantly elevate or ruin an outfit, not only regarding style, but also stance: you can't look stylish if you are wearing uncomfortable shoes or if they make you feel tired at the end of the day – not to say if they hurt.
How you feel on your feet is reflected in your face and body posture- a good reason to find a good style and comfortable fit! The so admired French women know this perfectly.
If I may choose another one… cashmere is a constant craving.

How do you balance new trends with a more timeless look?
I don't usually go for one-season trends. I don't like what it carries behind: consume, disposal, this "use-and-throw away" philosophy. Actually, I began to work in my style because I wanted to buy less but build better outfits; this lead to the need to learn how to get the most of what I had or could have… and I began searching and experimenting.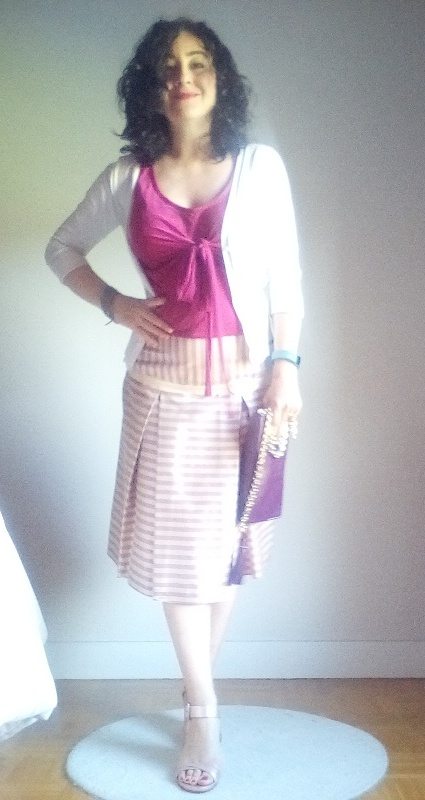 Instead, I feature a current, nowaday's silhouette (silhouette changes seem to be cyclic) and build up from there. Lately I'm feeling like trying more fitted tops and looser and flowier bottoms, I think we may see a major inversion in one or two years.
What is your current obsession?
Wardrobe downsizing and minimalism, all of it aiming to build a better working, smaller wardrobe (mine is not very extensive, either). Avoiding the paradox of choice: the more you have to choice from, the more difficult choices become, and you will feel unhappier. I'd love to have garments (50-60 could be my number) I truly love, which I could mix and match to feel great every time.

Who inspires you?
More and more, the attitude of men and women (even in the street, not only renowned icons like Iris Apfel) who want to feel great when aging, and dare to experiment with their outfits: be themselves and dress to their personality and taste.
Maybe I wouldn't do their style, but their audacity inspires me.
My grandfather, even in his eighties, used to try several tie and shirt combination everyday, even surveying the family, before he went out for coffee with his friends. He still wanted to look good!

I'm deeply inspired by the other Evolvers at EYS style challenge, I'm loving watching their journey and exchanging ideas: it was a wonderful surprise to me how helping the community can be; there are as well fabulous stylish women at EYS who inspire me to explore new territories and visions of fashion, some of which have shared their stylish thoughts as well.
What's your secret to making yourself stand out?
Unexpected mixtures: high and low, sassy and feminine, leather and silk, pearls and raw cotton…

The one piece of advice most women need but don't get?
Every day is important: give yourself a good outfit and make the day a gesture of respect and caring for yourself.
You deserve it.
We all do.
Whatever your style and lifestyle may be, work on it just as another way to look after your inner you.

What's the best piece of style wisdom you've ever received?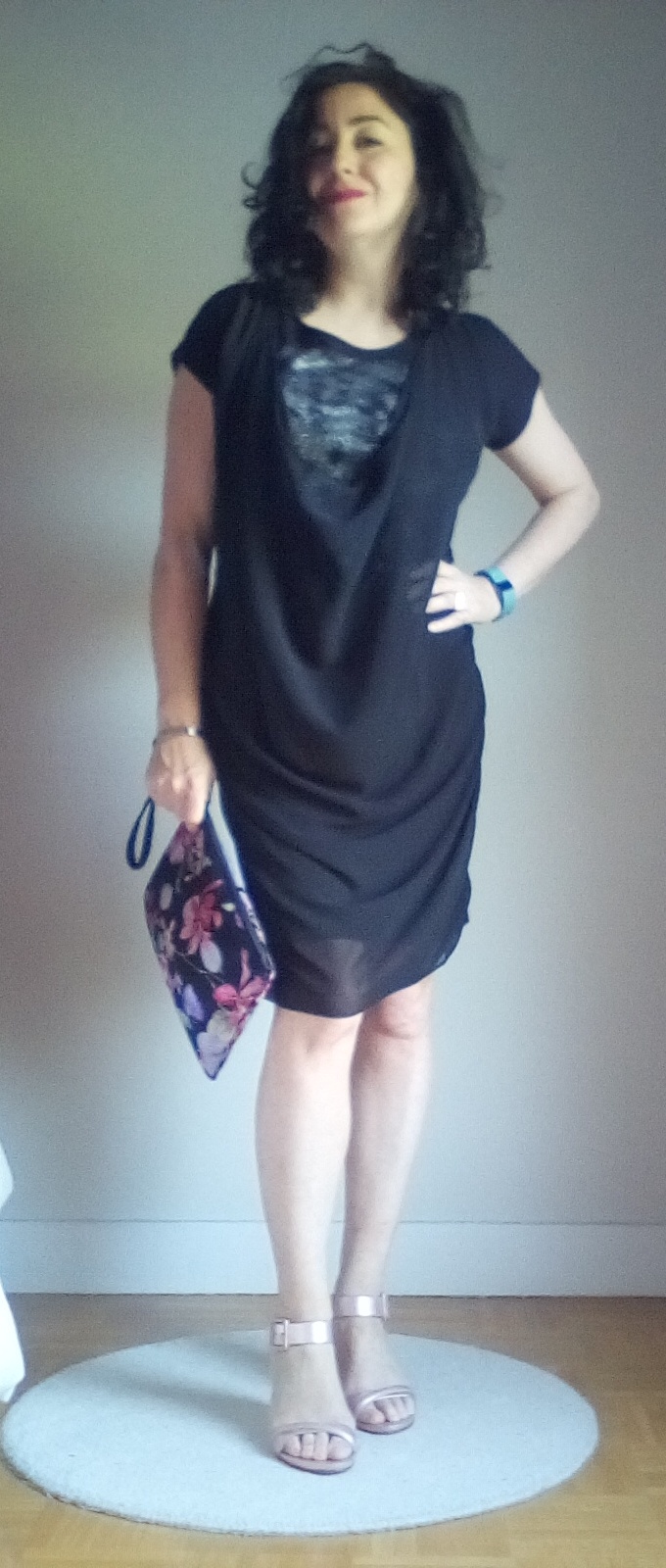 From Inside Out Style: Work to find your style words: they're an unvaluable guide, both building an outfit and (even more) building your wardrobe. I'm still working on it.
What are your favourite websites?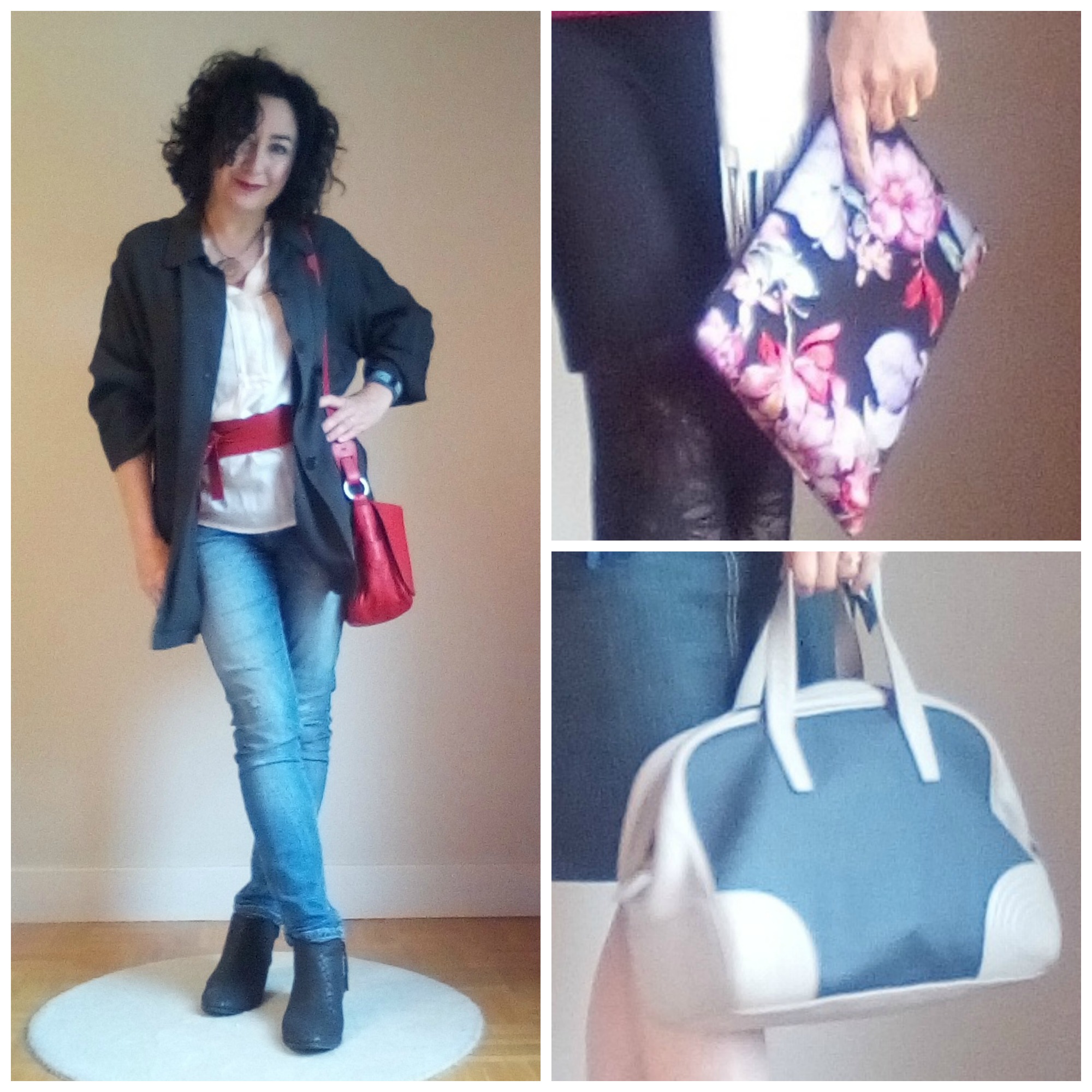 Inside Out Style of course, and I follow as well Into Mind for minimalist tips on wardrobe building, The Simply Luxurious Life and The private life of a girl for a breeze of lifestyle inspiration, WhoWhatWear to learn about last trends specially shoes, and about makeup (an important piece in an outfit): Lisa Eldridge, now Lancome's creative director, Beautypedia to find best performing products, and local makeup artists' like Aparichi.
Who are your style icons?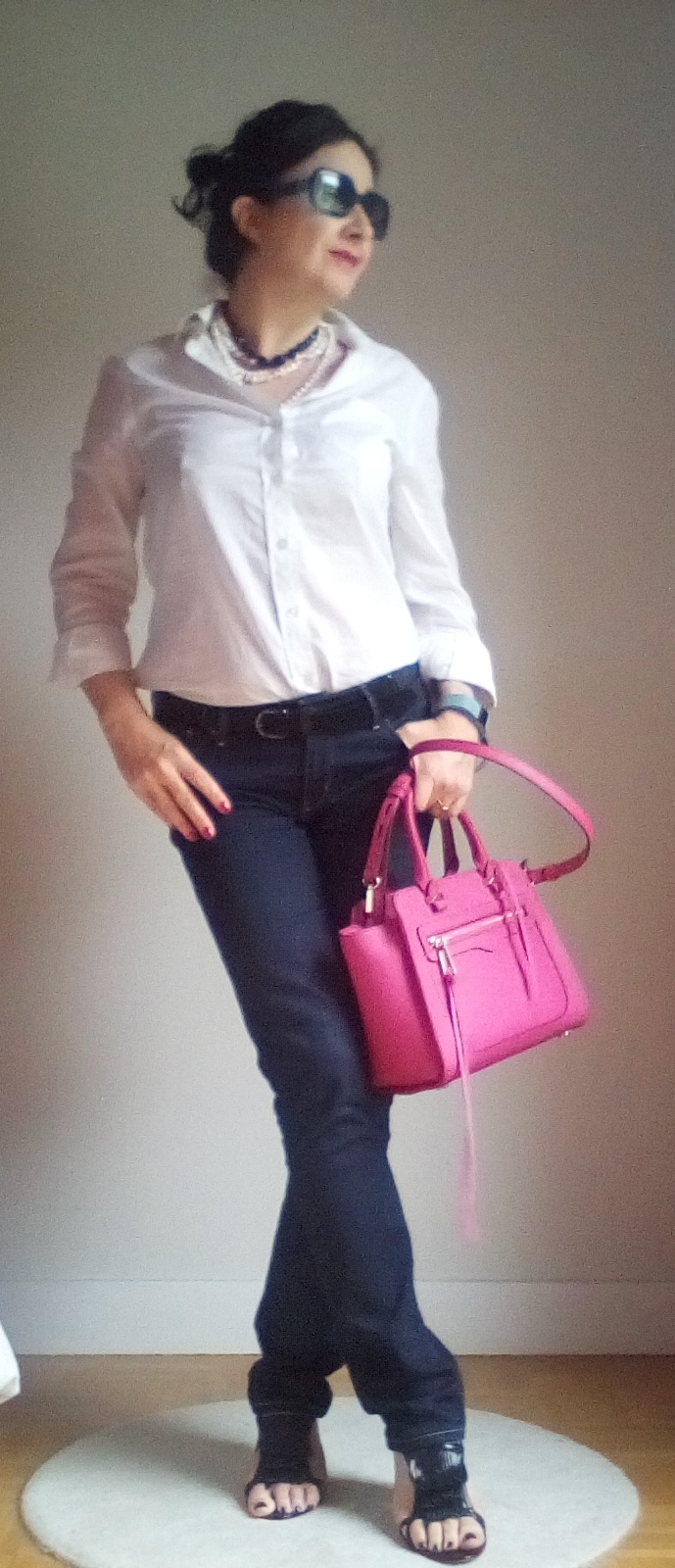 The Vogue Paris ladies: Emmanuelle Alt, and specially Carine Roitfeld. Diane Keaton in her white shirts. Olivia Palermo can make every garment on earth work. And I like some diva's photos taken in their late decades wearing their basics, like Ava Gardner or Brigitte Bardot: they seem to be focused on the essential, whatever that means for them, but stylish and comfortable inside their clothes.