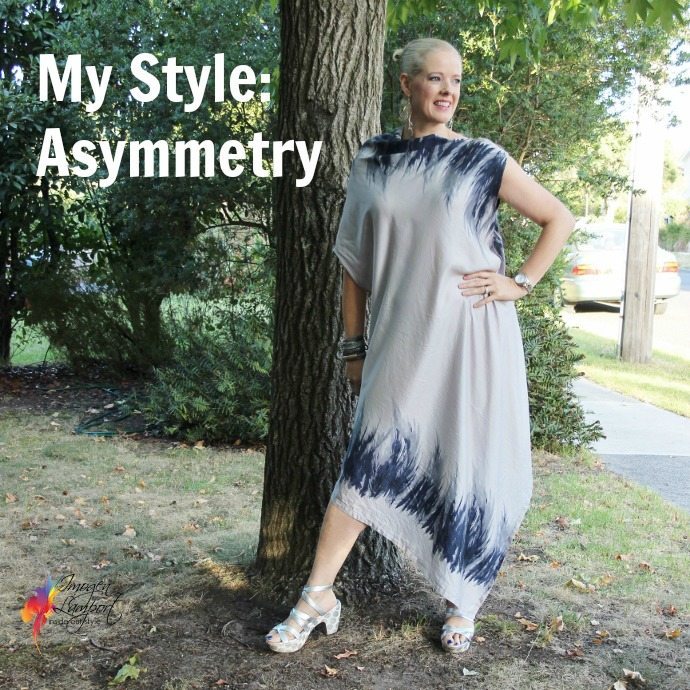 Another element of my style is that I am rather fond of asymmetry in garments.
I love the diagonal line – it creates movement and action and for me a little quirky interest too.
Balance and symmetry are great (and people who have a preference for Classic clothing tend to avoid asymmetry), but it's something for me that brings me joy.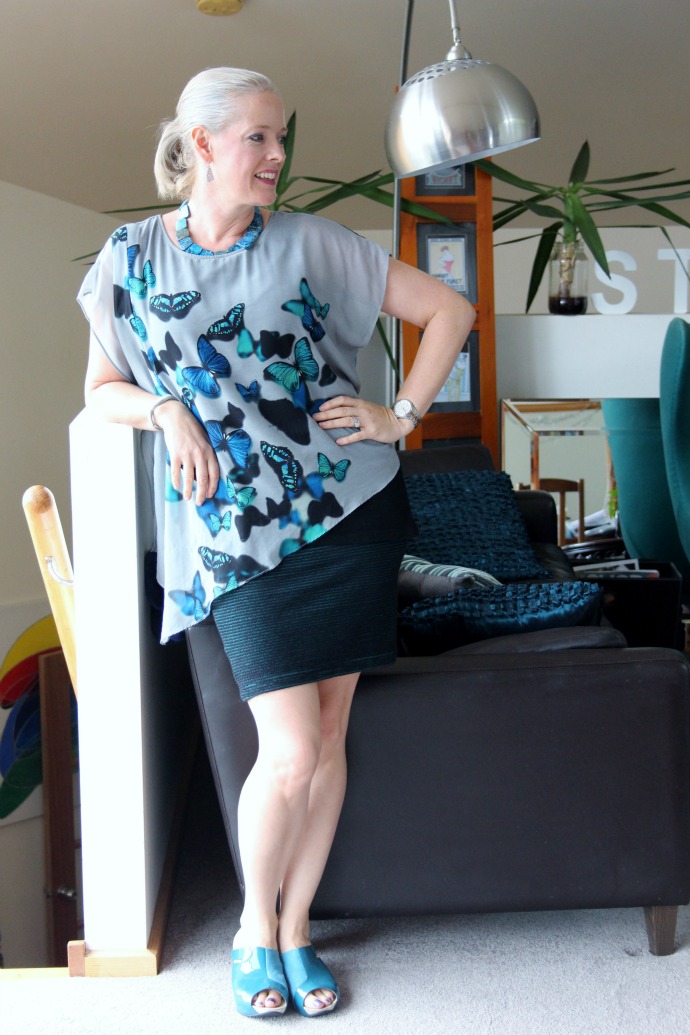 I love an asymmetrical hem (particularly over my middle) as it takes away one more horizontal line (that can look widening and unflattering if on the wrong point on your body).
It could come in a smaller detail such as this lace necklace from Epuu Designs.
This dress is feminine with it's intricate pattern and it goes so well with the lace necklace that is in a similar hue and almost repeats the fabric pattern.
It could be an asymmetrical neckline like my wedding dress had.
Or at neckline, sleeve and hemline – this Alfia Galimova original design would be an example of that.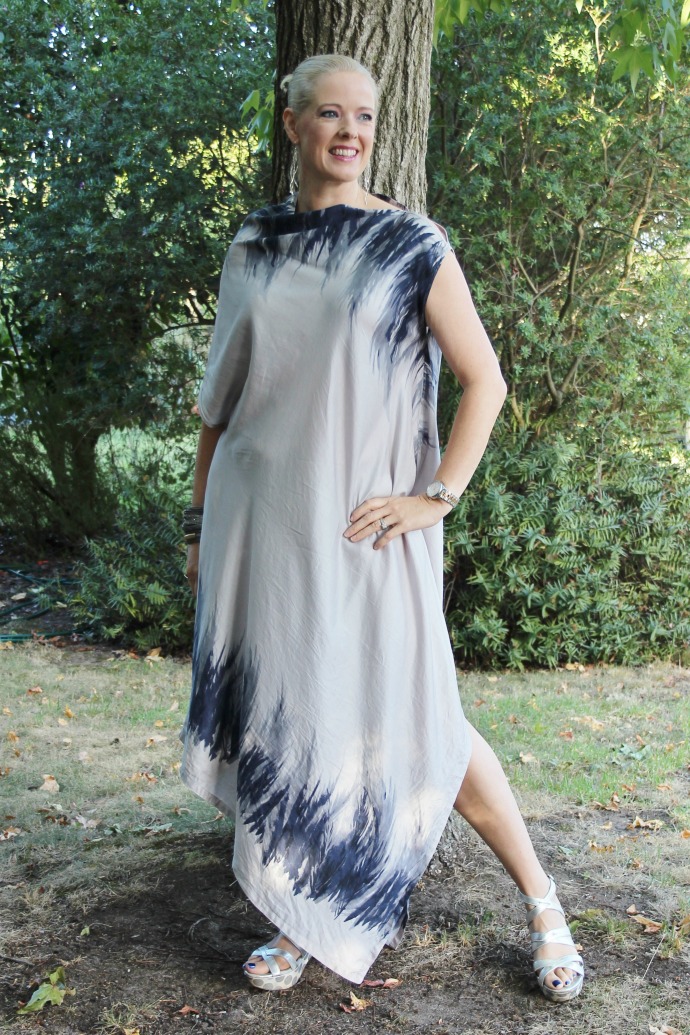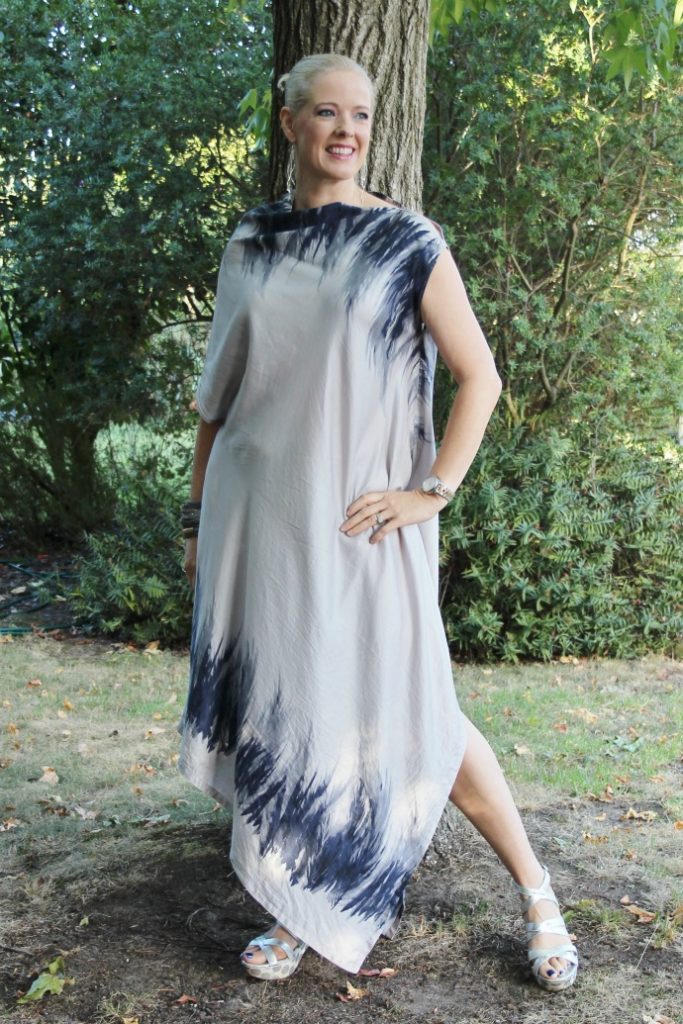 Or just a fairly discreet asymmetrical hemline – such as the one this Alfia Galimova design dress has.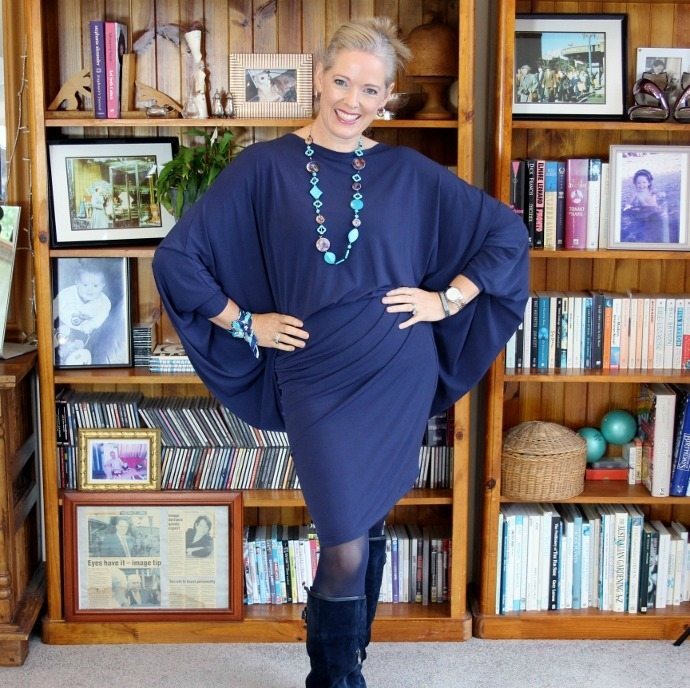 So why do I love asymmetry? Well, it brings that important creative element of my personality to my outfit, and that's a really important element of my style.
How do you feel about asymmetrical details on your clothing?
Read more posts about My Style and discover what else I love and why.