The sixth and final brilliant strategy for creating your perfect wardrobe ….. drumroll please ….
6. Is it Versatile?
There is no point (unless you're Oprah or one of the super rich) in having a wardrobe full of clothes that only work together in one-outfit-combinations. What you want are clothes that can be easily mixed and matched so you can create many outfits from a few pieces (in the way I show in this video of how to pack 72 outfits into carry on luggage and give you the formula for doing it yourself with my downloadable Capsule Wardrobe Guide).
The first question to ask yourself is:
Does it work well with others?
Colour
Is the garment in a colour that works with many others in your wardrobe? One of the benefits of knowing which colours really suit you (from a personal colour analysis, I do them in person or remotely in my 7 Steps to Style program).The colours in your palette have been pre-selected to work well together which really makes it easy to build a cohesive wardrobe full of clothes that play well with others.
Fabric
As well as the colour mixing well with others. You will want to think about the fabric. Dressy fabrics work better together, and casual fabrics do too. Mixing a dressy fabric with a really casual fabric can look rather odd (unless you have a creative or rebellious personality style). Consider the level of refinement of the fabrics you have in your wardrobe.I tend to find having the majority of your wardrobe in a Level 2 type of fabric will give you the most options as far as creating multiple outfits with a few pieces.
Can you dress it up or down
If you follow the tip on choosing more smart fabrics (rather than too casual or too formal) you will find that it's much easier to dress a garment up or down. You can throw a denim jacket over a frock to dress it down, or add some sparkly jewellery and heels to dress it up.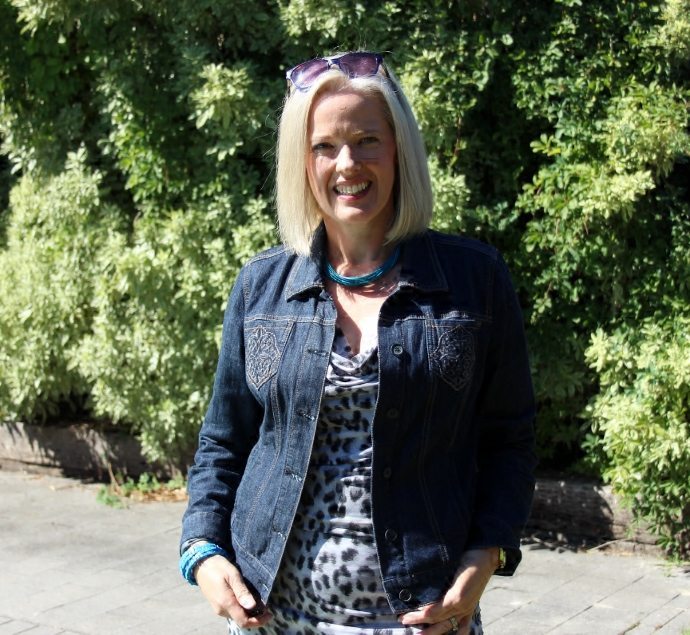 The more ways you can style the same garment, the better cost-per-wear you'll get from it and the more value it will hold in your wardrobe.
Why not grab a copy of my Weekly Outfit Planner so that you can start to see just how well your clothes play together.
Does it work for different aspects of your lifestyle
As always, you need to consider your lifestyle. What you do, what you need. There is no "list" of clothes that every woman needs in their wardrobe as our lifestyles differ so much. What you need in your wardrobe will relate to:
Where you live – city, country, village, Europe, Australia, America etc.
Climate
How you spend your time – activities, hobbies, work etc.
What you want to project with your image
Sure we all need a few pieces in our wardrobe for those special occasions that we just don't wear often, but most of us need our wardrobe to be stocked with clothes we can wear most of the time. Think about the 80/20 rule. 80% of your wardrobe should be clothes that you can wear 5 -6 days a week, 20% of it can be special occasion and clothes you'd only wear 1 day a week or less.
If your percentages are the other way round – you will have a wardrobe full of clothes but nothing to wear!
To recap:
6 Strategies You Need to Create Your Perfect Wardrobe
Versatile for your life and plays well with others