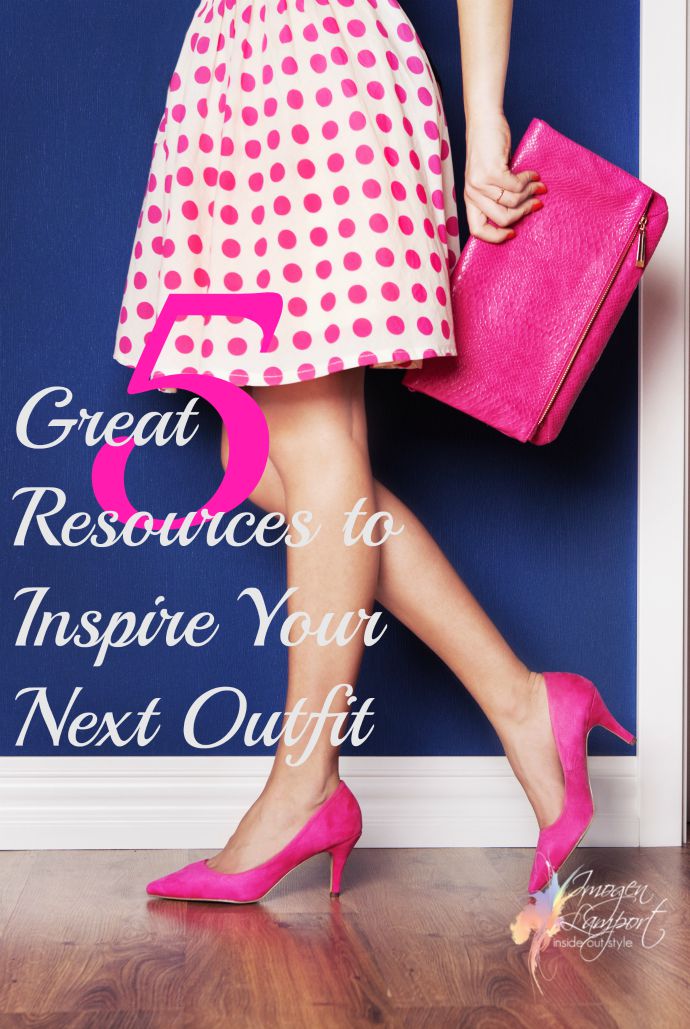 This weekend my theme is Outfit Inspiration so I'm sharing a few of my outfits this past couple of weeks. It's been very cold in my office as I have no heating (broken down, waiting on a part) and it's mid-winter here so I'm all layered up.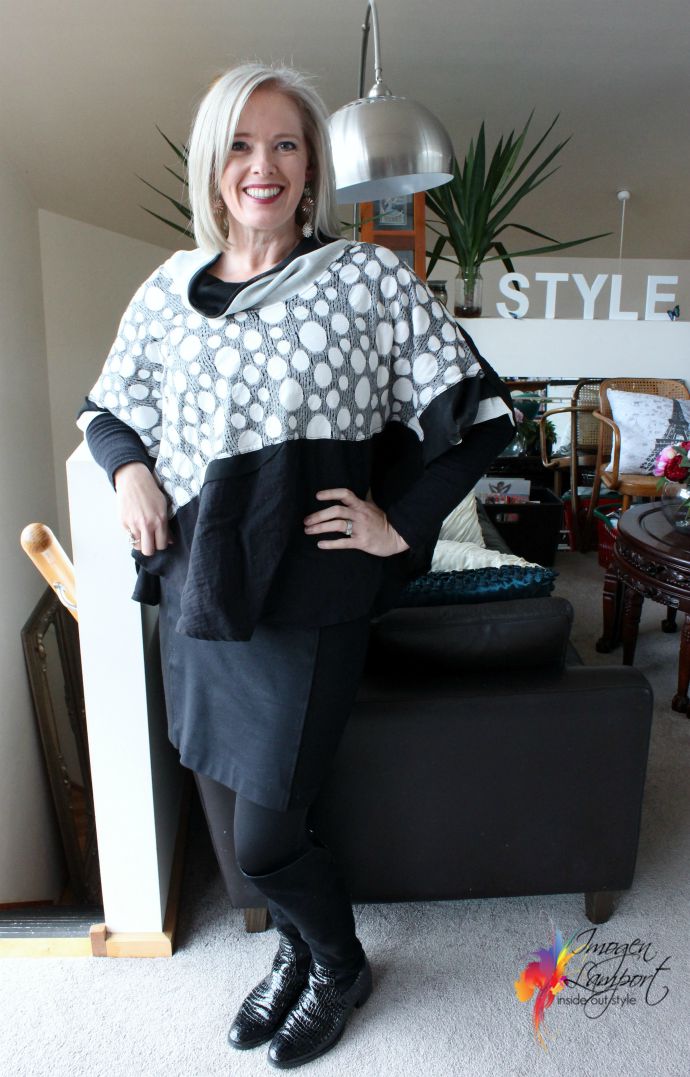 My wardrobe is still full of black from when it was my best neutral and I had dark hair. Not about to throw it all out, but I like to wear lighter colours near my face so love this spotted top from Mon Amore Paris that blends the black and white together. I like the way the top blends the black and white so creates a medium contrast, which suits my value contrast.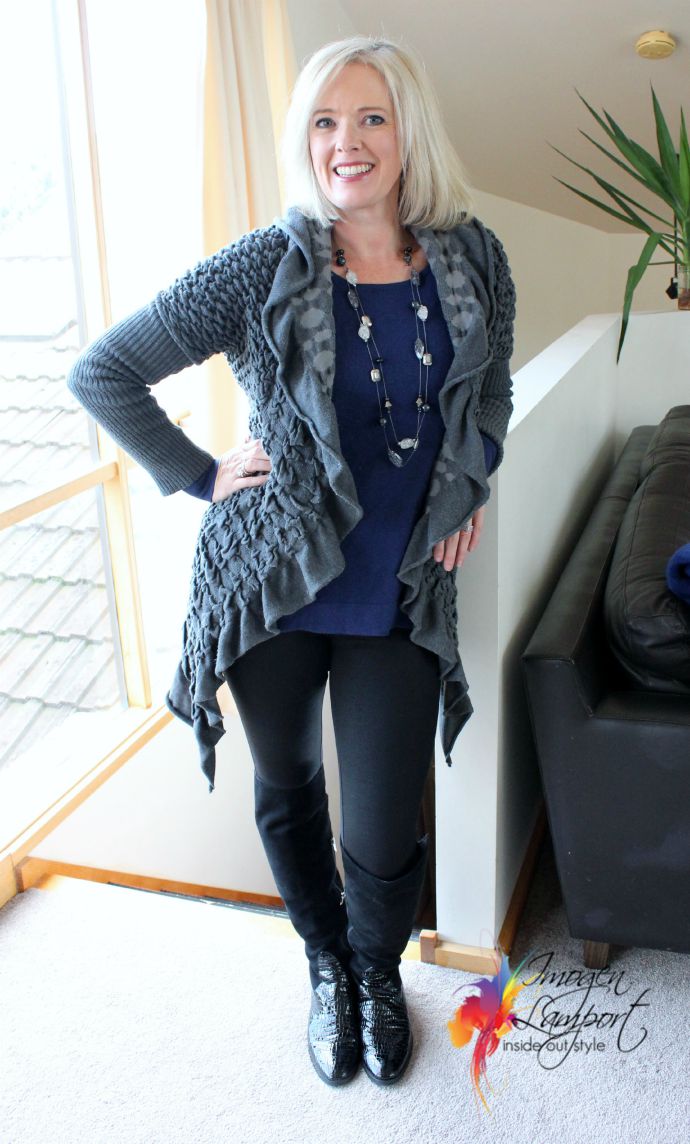 Day in front of the computer writing blog posts. Comfortable leggings and my favourite boots by Django and Juliette. I think I have 2 layers of Uniqlo heat tech tops plus 2 layers of wool on as I try to stay warm! I bought the cardigan from Marshalls in San Francisco some years ago and it has become quite a favourite of mine in winter.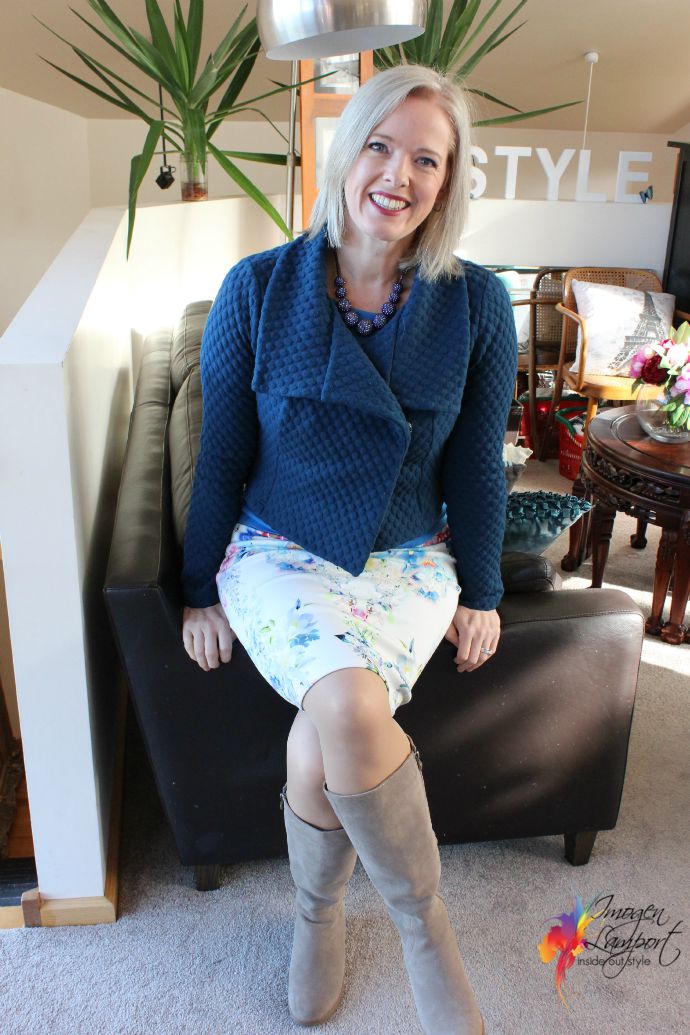 Out on a personal shopping trip in this outfit. Jacket is from Metalicus and skirt from Forever New (which I've styled a number of ways for summer too) with boots from Fred Smith (comfy wedges good for walking around the mall).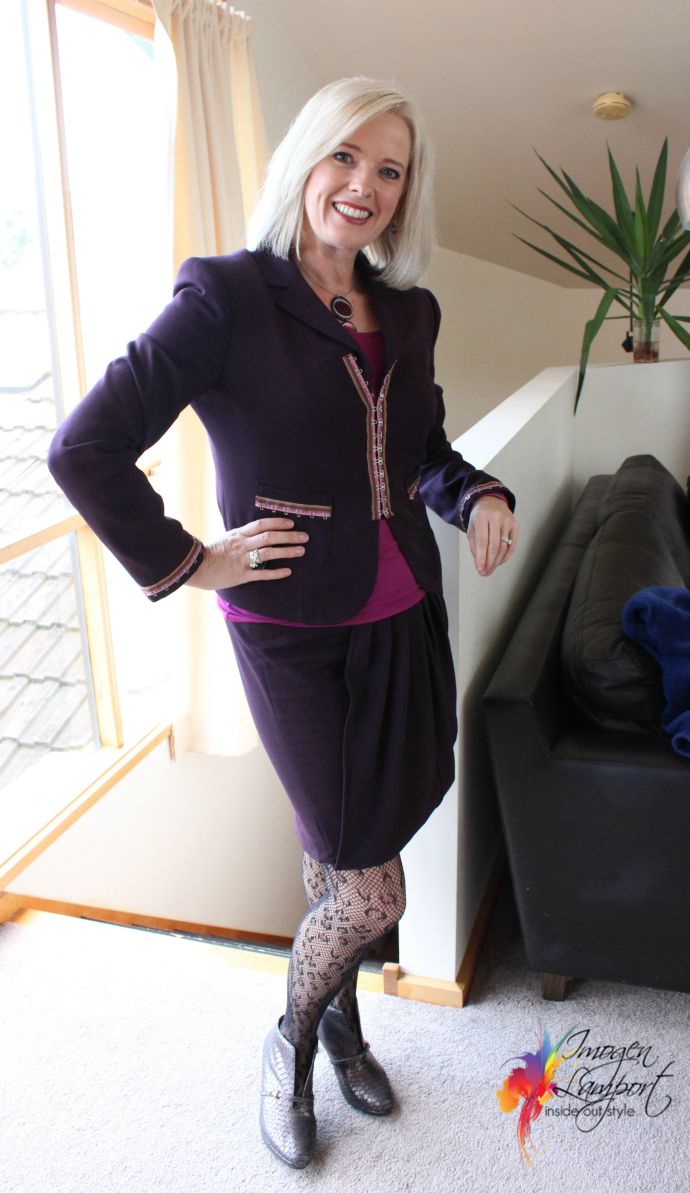 Wore this outfit to speak at the Australian Association of Professional Organisers 2015 Conference. The suit used to be a pant suit, but I don't wear pants often (and weight fluctuations matter so much more with pants than skirts) so I had Alfia Galimova redesign the pants into a skirt. Wearing it with a Uniqlo heat tech top and boots from Clarks and some leopard fishnet tights.
Now for your Weekend Reading Roundup of Outfit Inspiration Ideas.
Loved this post by the amazing Sue Donnelly with a really inspiring way of thinking about building an outfit like a recipe.
Date night dressing inspirational ideas from 40+ Style.
Some great tips on Already Pretty about how your hairstyle interacts with your outfit, should you wear it up or down?
Loved this post by one of my amazing Image Consultant Training graduates Anne on Getting to Know Yourself.
And Angie shares her 4 week travel capsule in action on her trip to Europe and shows you how it works.
Plus I'm presenting this 2 part webinar over the next 2 weeks for AICI – you don't need to be a member.