It's less than 2 weeks until I fly off to Dubai thanks to Dubai Tourism with 21 other Nuffnang Bloggerati bloggers and I'm getting more excited every day. We have just been given some details of a few of the activities that we are doing, and where we will be staying, while in Dubai. So it has got me thinking about what to pack for each element of my adventure.
Now, I've been doing some research on the dress code for Dubai. As with a large Muslim population, being covered up from shoulders to knees is expected and is also respectful of the culture, which is not much different from visiting the Vatican in Italy. And the weather is hot, but not stinking hot, ranging from 26C – 33C in December, which is lovely for a summer adventure.
I'm going to be staying at The Palace Downtown Hotel, which looks amazing. I mean, check out this pool! I'm definitely taking my swimsuit and a maxi dress for some poolside glam!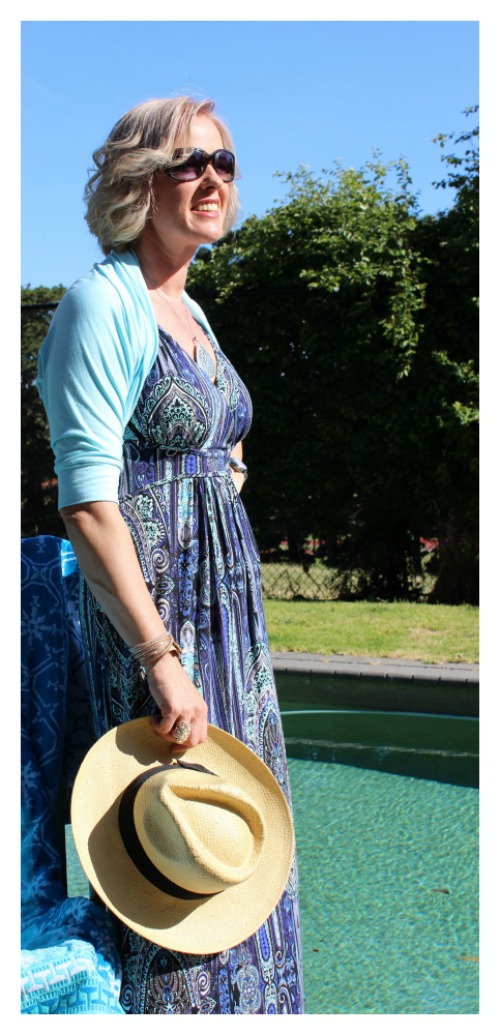 The hotel is located next to the souk markets close to The Dubai Mall, Downtown. My research also shows that wearing a maxi dress or long pants to the souk markets is a good idea, though it's fine to wear a knee length dress or skirt inside the shopping malls. One tip to remember is that everything inside is air conditioned heavily, so I will need to take a wrap or cardigan to wear inside. And as spaghetti straps don't cover the shoulders, I'll make sure that I take my shrug cardigans to cover them up.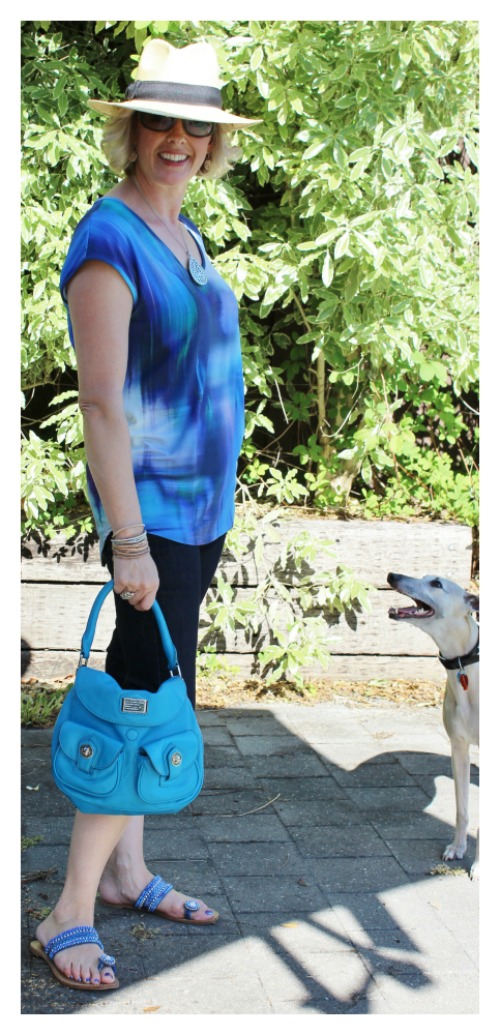 Of course, there will be shopping at The Dubai Mall. Now, when shopping I like to look stylish, but my outfit also has to be completely functional and appropriate, so I am comfortable. I also want the ease of being able to get in and out of my clothes in a change room without what I'm wearing becoming a burden, which can so quickly kill a shopping trip. I like to always wear a two piece outfit, rather than a dress (even though that may be easier to take off), because when you're trying on a top, if you aren't wearing some sort of bottom (pant/skirt) then it's harder to assess what you have on, or you have to try and find a bottom to try on with it.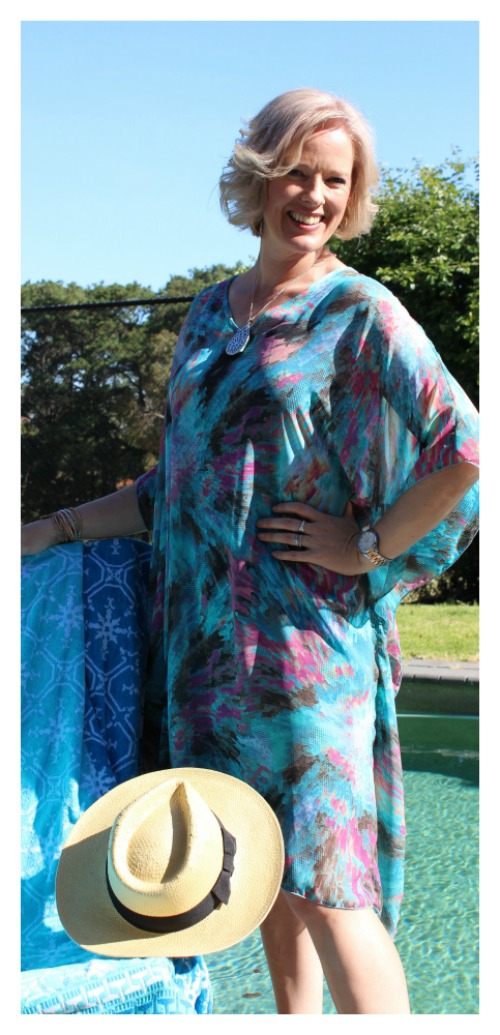 The Dubai Mall is not just a regular shopping mall, I'll also be going to the underwater zoo and aquarium. It sounds like there will be lots of walking, which means that, of course, my shoes must be comfortable. As one of my clients told me the other day (who lived in Dubai for a couple of years), The Dubai Mall isn't just a place to shop, it's also a place to do other activities, meet up for meals and see the stunning views when you travel the high speed elevator to the top of the Burj Khalifa to the 360-degree viewing deck on Level 124 of the world's tallest tower.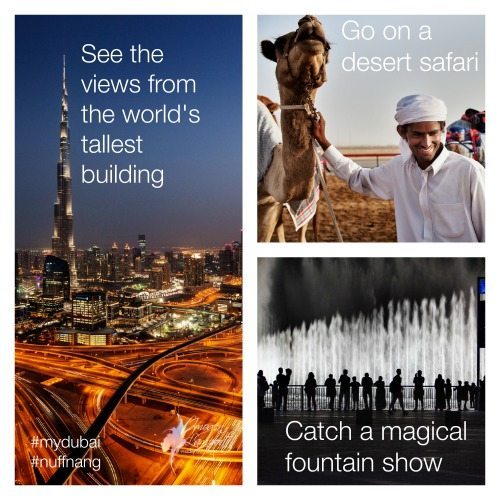 Then there are the Dubai Fountains, which can shoot jets of water as high as a 50-storey building. Performances of the fountains are set to music and perform multiple times per day (these are no ordinary fountains!). They do daytime and night time shows, and I know I'm going to want to see both.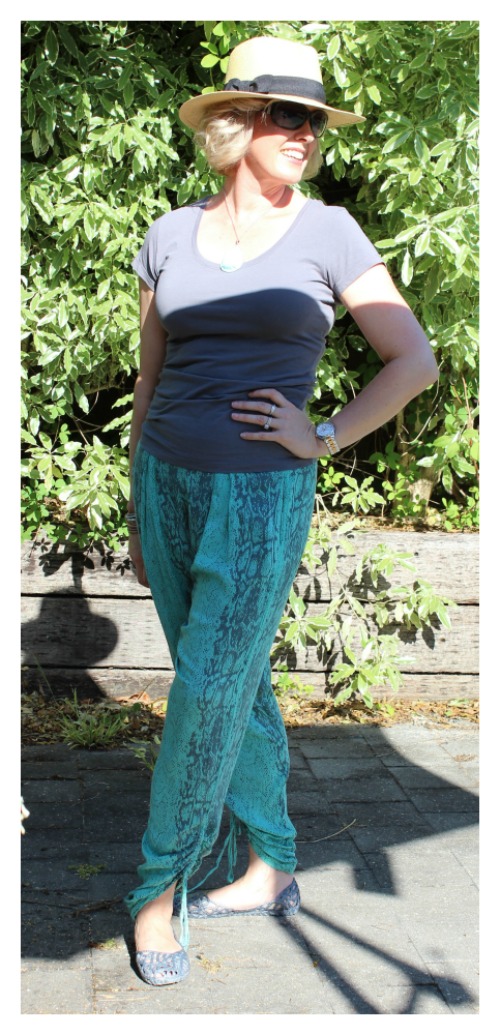 One of our outdoor activities I'm really excited about is a Sundowner Desert Safari which will require practical clothing (for the camel riding and all that sand), but then we get a lovely dinner under the stars as well. I'm going to be wearing some really light, long, cotton trousers with a tee.
Plus we'll be eating all sorts of delicious local food, from the Sheikh Mohammed Centre for Cultural Understanding to fabulous restaurants in our amazing hotels. So I need some clothes that I can dress up or down to suit the occasion. Of course, I'll be bringing some accessories to help me do this, as they can easily take an outfit from day to night.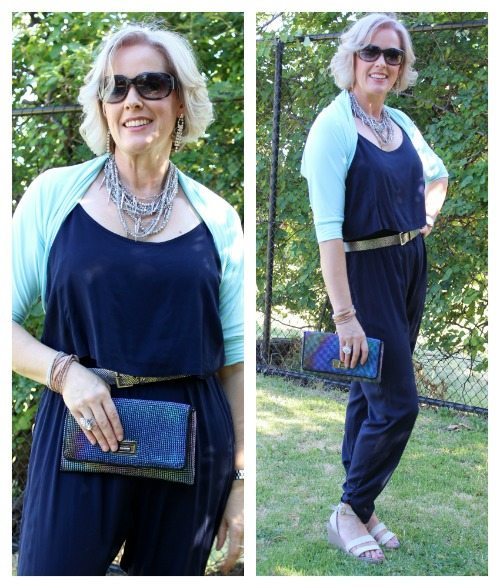 So you can see I've started planning my packing and I can't wait to share with you my adventures in Dubai!
Give me your tips for what to wear in Dubai and where I should go!