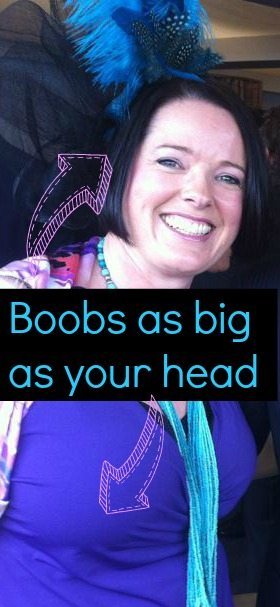 There's been a lot going on in my life this past week. Not only have I had the funeral of my wonderful sister-in-law who died recently of Ovarian Cancer (which kills one woman every 10 hours and researchers desperately need more funds, you can donate buy purchasing a dress from Verilyusing my affiliate links). I also got a call from my plastic surgeon to tell me that my number has come up (and has jumped the queue) and my breast reduction surgery is scheduled for this Thursday.
To ready myself for surgery, I've had to have a mammogram and I'm also having a breast ultrasound so they can make sure there is nothing untoward going on in my breasts before they start cutting into them. I've always been scared at the thought of having a mammogram, fortunately it wasn't nearly as painful as I'd been expecting.
I've also been working through my lingerie drawer and wearing each of my bras, that will shortly be way too large (I'm currently a 34G and will be reduced to around a 34D). I'm planning on donating my bras to Uplift bras (a charity that gives bras to women who have no access to bras). As I discovered, when a friend picked up one of my bras and put the cup on her head (and there was room to spare), I've got boobs as big as your head.
It's a major operation, takes around 3 or so hours to perform and requires a few days in hospital in recovery. I'm also expecting to take a couple of weeks off work to recover enough to go back to work (recovery period is said to be 6 weeks on average). Having spoken to a number of women I've met over the years who have had breast reduction surgery, they all tell me it's the best thing they ever did, and wished they'd done it sooner.
It's something I've been thinking about since I was a teenager and my breasts grew (and they've just kept growing and growing). They are the reason I became an image consultant (I've really mastered the art of disguising them most of the time, people have no idea just how large they are). I'd always said that once I'd finished having my kids and breastfeeding, that I'd have a reduction. That time has now come.
I will keep you posted on my progress, but would love to hear any tips from any of my readers who have undergone this procedure.