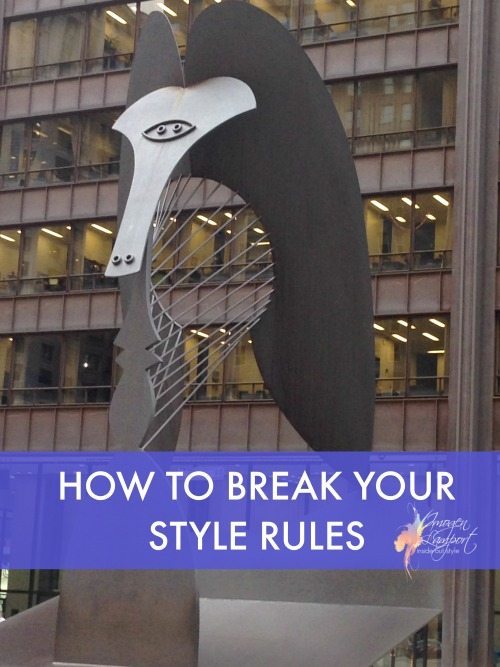 I teach style rules all the time and then I teach my clients how to break them. I like to think of it as the Picasso principle. What's that? Well I never used to understand the though process behind Picasso's painting, that was, until I visited the Picasso Museum in Barcelona. There in the exhibit was a series of paintings, from the very traditional portrait in a very life-like realistic fashion of painting (like the style of Leonardo Da Vinci), and then in each of the following paintings, Picasso had turned or altered one feature, until he arrived at his finished painting, in his Picasso style.
So the Picasso principle is all about knowing your rules, then choosing how to break them to express your personality. Here in this video with Jill Chivers of Shop Your Wardrobe we discuss breaking our style rules.
Which of your style rules do you tend to stick to and which do you enjoy breaking and what are you expressing about your personality when you do break those rules?