Derby Day is traditionally the day to wear Black and White (and maybe a shade of grey or silver).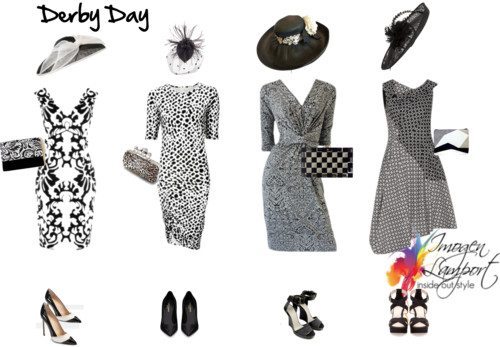 Pull&Bear wedge shoes
67 AUD – pullandbear.com

Morgan Taylor hat
myer.com.au

Dresses | Maxi, summer, cocktail & more styles at Witchery Online -…
witchery.com.au

David Lawrence | Spring Racing – Sleeveless V Neck Print Dress
davidlawrence.com.au

Cross my Heart, Paisley
verily.com.au

'The Individual' Square Jacquard Dress by Veronika Maine
veronikamaine.com.au
Melbourne Cup – is about colour – play with it and have fun, but don't forget that you're not dressing for a night club, this is daytime dressing and so don't let it all hang out. A peep of skin is fine.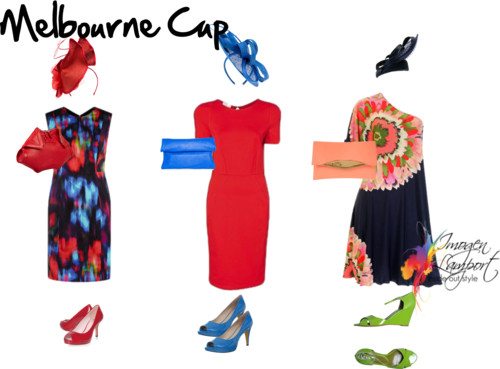 Bluejuice red purse
theiconic.com.au

Alexander McQueen leather handbag
785 AUD – liberty.co.uk

Headband hair accessory
myer.com.au

David Lawrence | Spring Racing – Cap Sleeve Ursa Dress
davidlawrence.com.au

Fillies Collection 'Bernadette' Cocktail Hat my
myer.com.au

Fillies Collection 'Princess' Fascinator my
myer.com.au

Half Flower Dress
verily.com.au

Dresses | Maxi, summer, cocktail & more styles at Witchery Online
witchery.com.au
Oaks Day is otherwise known as Ladies Day – so think all things feminine and pretty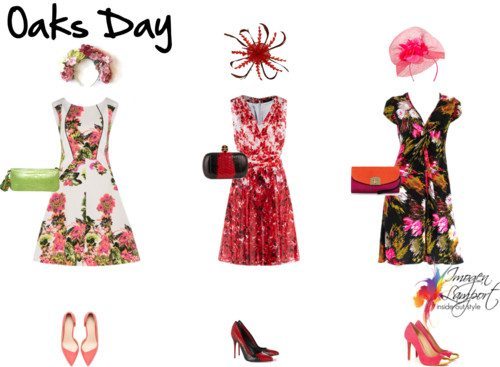 Floral dress
davidlawrence.com.au

Zara shoes
52 AUD – zara.com

Wedding hair accessory
72 AUD – etsy.com

Morgan Taylor flower headband
myer.com.au

Bright Vintage Floral Print Dress
veronikamaine.com.au

Pink Flower Twist
verily.com.au