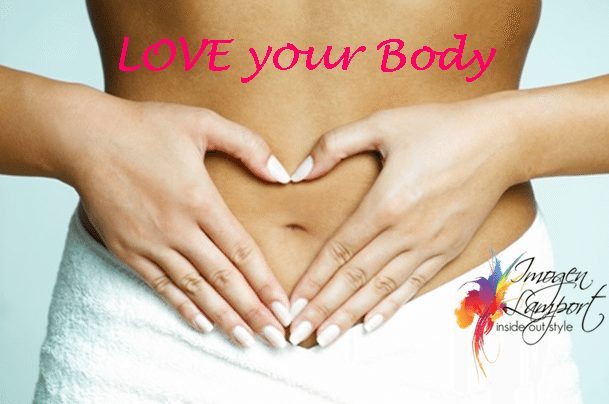 People don't notice your flaws until you point them out. I learned this from a friend, many years ago at University. She had heaps of friends and appeared very attractive. One day I asked her what her secret was and she told me that she never ever points out what she perceives to be a flaw to anyone. More recently I read an interview with Elle McPherson who was asked if she had any flaws, and she too refuses to name them. What my friend had realized all those years ago was that if you point something out to people, then they focus on it. But if you don't, most people really don't notice.
I believe that there are no flaws. What makes us uniquely us, different from the next person, is what makes us "us" and beautiful. I've discovered in my travels that what may be perceived as unattractive in Australia is attractive in a different part of the world.
Everything is an asset, it's just that some assets we want to flaunt, and some we want not to draw attention to. Don't believe me? Well as most of you are aware, I have a large bust, and many would want to flaunt it, but I would rather it wasn't the first thing people notice about me, so take steps to make it less obvious.
Today, doing personal colour analysis training, one of our lovely models found it hard to believe that we all thought that she had the most divine peaches and cream skin. All she noticed were a couple of miniscule reddish patches on her cheeks. That was her focus while we saw her as a whole, and a beautiful one at that.
If you tend to have a lot of negative body image self talk, this is not good for your mental health and it's time that you started working on improving it. You can start by appreciating your body. You're alive, many aren't. If you are healthy, then that's another brilliant bonus. If you can walk and move freely, then your body is working to assist you daily. Maybe rather than running it down, it's time you said 'thank you' and appreciated what it does for you each day.
Stop taking in the negative messages that the media put out about body shape. All those trashy magazines at the supermarket checkout with judgments on the size and shape of celebrities bodies is toxic to your own self-esteem and body image. Avoid partaking in that kind of information. Just like you would avoid toxic people who are negative and create unnecessary stress in your life. Avoid other information sources that harm your body image. If anyone comments on your body in a negative way, tell them, politely, to mind their own business and keep their opinions (and that's all they are, opinions, not facts) to themselves.
But not only do you have to stop buying into the negative talk of others you need to avoid your own negative self-talk. So the next time you're about to tell people about a body part that you are less than happy with, I want you to stop yourself, and don't speak. It may take time to get used to not running yourself down to others, but over time you too will start to appreciate what a creature of beauty you are as the negative self talk you have is not legitimized by being spoken and confirmed by others.