Do you think that you'd love to do what I do for a career? Or maybe you're already working as a personal stylist and are smart enough to realise that training could really take your skills to the next level. If so, why not check out our training courses. We have both classroom training in Melbourne and online training options that you can do from anywhere, at your own pace.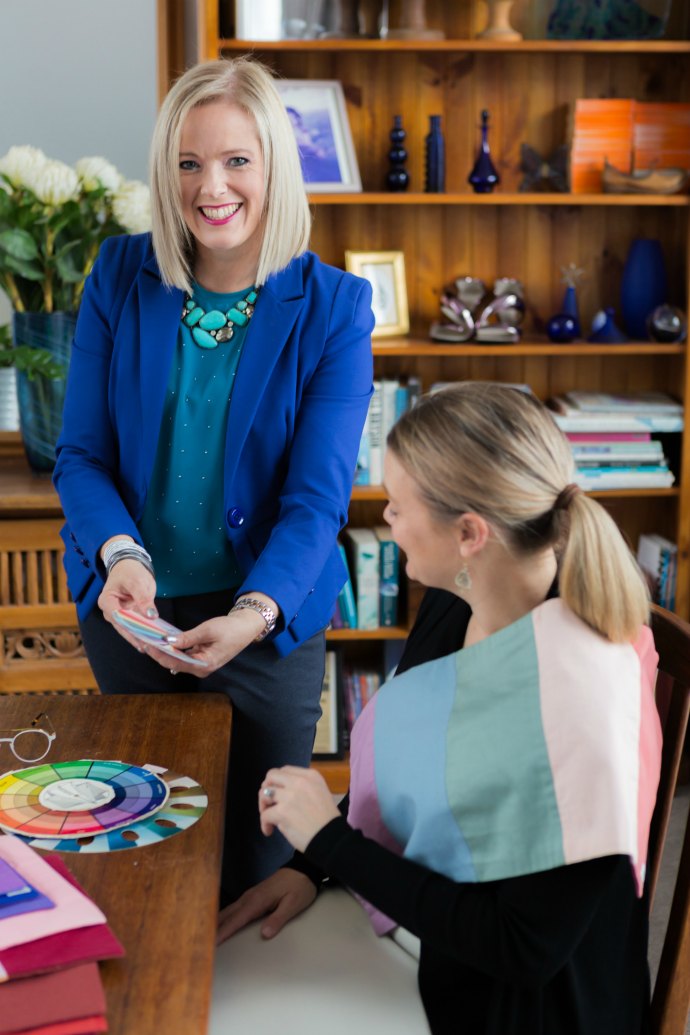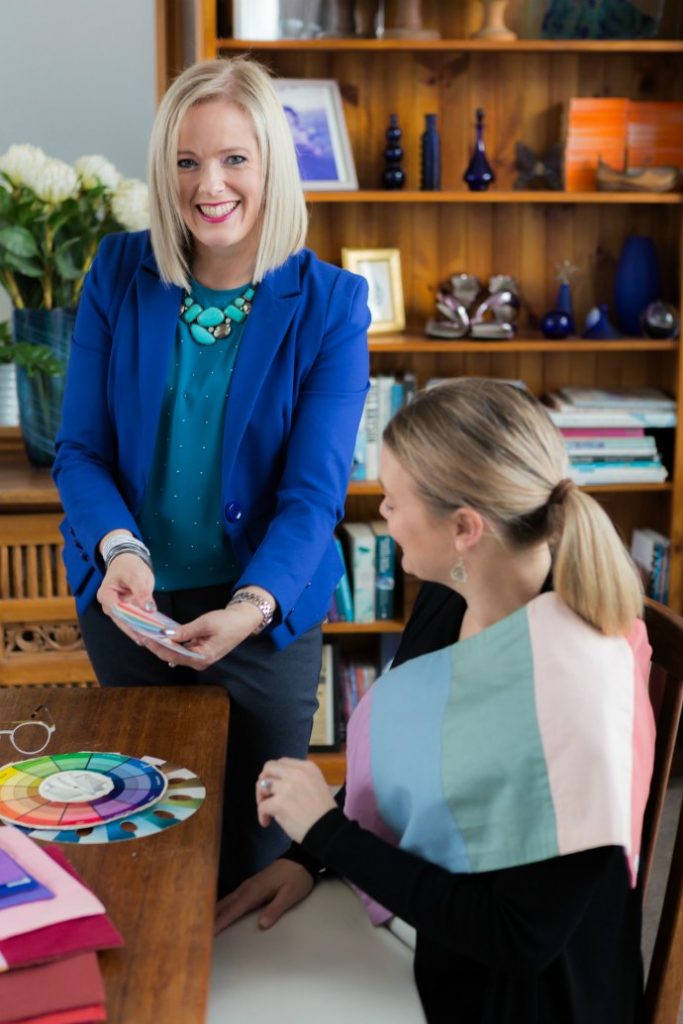 What SetsThe Academy of Professional ImageApart From All The Others
Getting the right training and skill set is crucial to your future success. Our Principal Imogen Lamport AICI CIP has over 15 years experience in the industry and is both a past President of the Australian Chapter of the Association of Image Consultants International (AICI) as well having served as a VP of the International Board for the AICI.
Every blog post you read here on Inside Out Style about colour and style, wardrobing and shopping (apart from our guest posts) is written by Imogen, and you can see that her knowledge is vast and she loves to share it with you. Imogen does not believe in holding back or making you do course after course to get the knowledge you need to succeed. Imogen will teach you to be the expert so you can work with clients to improve their self-esteem and confidence with her proven methods and techniques.
Imogen is the creator of the 18 directional Absolute Colour System and is also a co-creator of the world-leading, world-class 16 Style Types which has found the relationship between psychological type and style. She is also a certified Psychological Type practitioner as well as one of only a handful of Internationally Certified Image Professionals. She is regularly asked to present at image conferences both nationally and internationally and has presented in the USA, UK, Malaysia, Philippines and Mexico in recent years.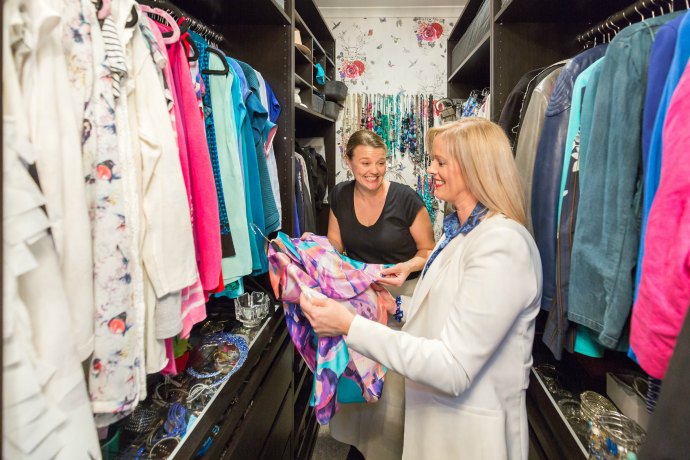 However, choosing an Image Consultant training school just with an extensive Image Consulting experience is not enough to guarantee your success. What really sets The Academy of Professional Image apart is:
Professionally accredited trainers – so you are taught by people with excellent teaching skills
Small class sizes – we know you need personal attention so we keep our class sizes small to ensure that you get all the individual attention you need to succeed.
No measuring or computer required – we teach you to use your eyes so you will never do invasive measuring of your clients (which makes them happy) and allows you to work from wherever you choose, no need to set up an expensive studio and be bound to a computer
Experiential training – we know that the best way to learn is to do it so you will be doing hands-on exercises and consultations with real clients (not just other students in your class) during your training course under our guidance.
Start-Up Toolkit Included – we know that you need to start practising your skills the minute you finish training. So we've included your startup toolkit in the price of the training so you can hit the ground running and immediately put into action all that you have learned in the training.
No purchasing contracts – unlike other training institutions you're not locked into purchasing deals for the tool kits and products you need to start operating your business. We can provide what you need of course, but you are free to source your own materials or use ours.
Innovative colour and style tools – we have created the most advanced and innovative colour system of 18 colour directions available that is easy to use. We are constantly developing and updating products and tools to use with your clients.
Internationally certified – our primary course is internationally certified and is recognised by the AICI (Association of Image Consultants International)
Certificate of Completion – you can hang this on your wall to show the world that you are qualified to run a successful personal styling and personal colour analysis business
Ongoing support and networking – monthly webinars, private Facebook groups, AICI CIC Examination support and ongoing access to your trainer.
Ongoing mentoring – we want you to succeed so we provide ongoing mentoring to help you achieve your dreams, a 12-month mentoring program starts when you have completed your training program.
Try before you buy – why not download our course outline and your first 2 style lessons and an introduction to colour lesson free before you commit.
Do the classroom training and receive the online training program free – lifetime access – that's right, even if you do the classroom training program you have access to our online training programs plus any future upgrades – free – for the rest of your life. You can retake the training at any time with this online course and refresh your knowledge.
Classroom Course Duration
Total 14 days – as we know that there are many 3-6 day starter-courses out there that teach you little, but leave you wanting (and needing) more.
Find out our next classroom training dates here now.
Find out about current pricing here.
Payment plans available. Book your place today!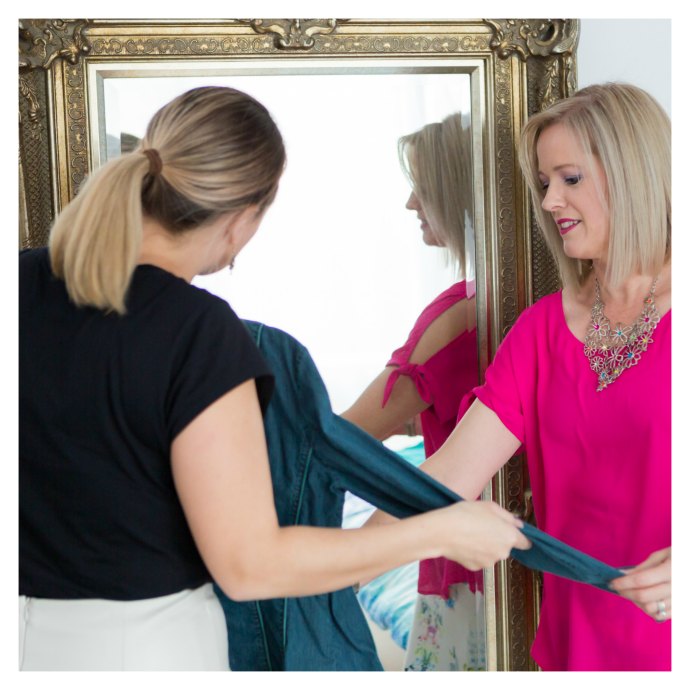 Online Image Consultant Training
Can't make classroom training? Why not enrol in our Online e-Learning Image Training course.
We offer all our training online:
We also offer an optional 3 days colour practical draping and 1 day style practical for online students who wish to participate. Find out our next classroom training dates and locations here.
Email and skype support – your training package includes unlimited email support and regular phone calls to ensure you are staying on track.
Experiential training – not only do you learn the theory you also use your skills with real-live clients so you can practise what you learn in a hands-on way. This course is more than just theory.
Online training programs are a combination of video instruction and written lessons. You start and finish at your own pace and can start at any time. This course feels like sitting in the classroom with Imogen as she works through each lesson with you.
AICI CEU Accredited programs – our online training has been given AICI CEUs
Certificate of Completion – you can hang this on your wall to show the world that you are qualified to run a successful personal styling and personal colour analysis business
Try before you buy– we want you to be sure that this business is right for you, so we're giving you the first two online lessons for free. Simply work through these lessons and if you're ready to continue, enrol in the training, either online or classroom and you're on your way to starting your new business. Can't be fairer than that can we!
12 Months Student mentoring program on completion of your course – find out more here. Includes 12 months access to our library of over 50 educational webinars to inspire and educate you to take your personal styling, colour and image business to the next level. VIP access to our exclusive Stylist Facebook group so you can network and grow, mentoring sessions with Imogen.
Lifetime access to the online training – this includes any future upgrades – you have access to the online training programs forever so you can refresh your knowledge at any time.
Current pricing here – and payment plans are also available.
You can enrol here now!