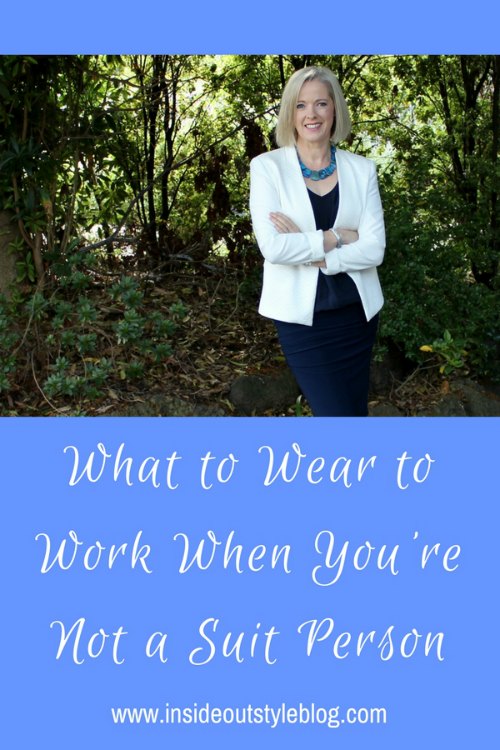 How to Look Smart at Work When You're Just Not a Suit Person
I was recently asked to write a post about how to look smart at work when suits are just not your thing (but others are wearing them).
The key, is to look for clothes with some structure. When we think about a suit what are its key elements?
Collar
Structured
Sleeves
Neutral colours
More classic in styling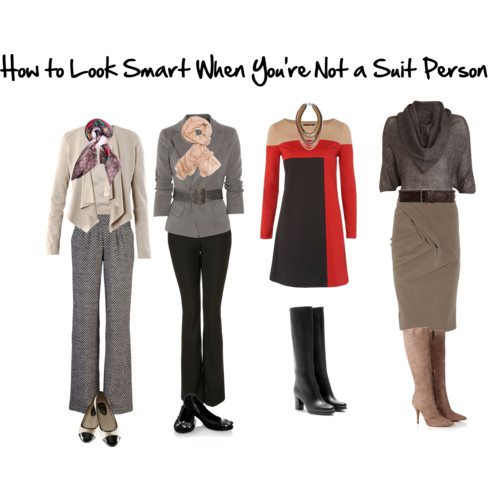 So when you don't want to wear a suit, but work in an environment where these elements are required, then make sure your outfit has the feel of a suit in a way, so that you look conservative enough to blend in.
1. Collar – look for clothes that have a collar or higher neckline in appearance, or even the feel of a collar (such as the cardigan with the scarf).
2. Structure – your clothes need to be made of fabrics with some weight, not light and airy, as they convey more authority. A set-in sleeve rather than a raglan sleeve will always appear more formal.
3. Sleeves – if men are wearing suits and ties, women need to cover the tops of their arms. Look for garments that have sleeves built in.
4. Neutral Colours – wear more neutrals rather than really bright colours (which can be perceived as more about 'fun' and less about 'work'). You can still wear colour, but opt for solids over patterns as they appear more businesslike and team back with neutrals.
5. Classic styling – you don't have to wear a matching suit, think about a jacket and pants or skirt that work together, but aren't a formal suit. This can work well for many who have a more relaxed personal style and feel suits are too conservative.
What do you wear to work (if you work in a conservative environment) when you don't want to wear a suit?