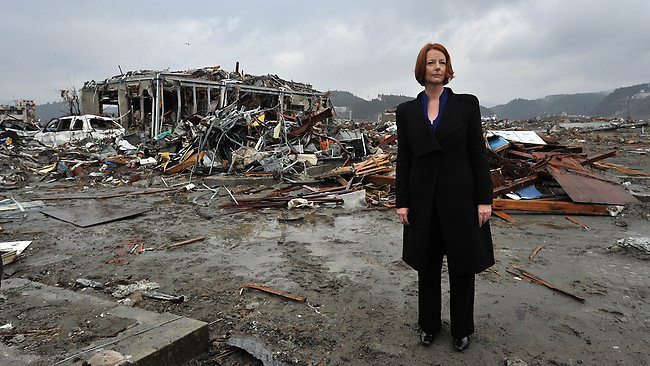 Last night, around dinner time I was rung up by a journalist for the Herald Sun newspaper (tabloid in Melbourne) and asked to comment on racing identity Gai Waterhouse's blog comments about our Prime Minister Julia Gillard needing some help with her image.
"She desperately needs a make-over. It wasn't the carnage behind that gave me the horrors, but the woman standing in front of it.
"Can't our leaders be stylish? With popularity waning she needs every card up her sleeve. Said Gai on her blog.
One commenter on the Courier Mail newspaper blog wrote in response to the article:
Of course how a woman dresses is the first thing everyone notices and sparks an interest – yep it's judgmental but in the real world that is how it is. One look at Gillard would not rate a second look or any interest. A stylish makeover is a necessity for Gillard or she is just simply boring boring boring and droning as she does only confirms that. It amuses to look at amused looks on world leaders faces when they meet Gillard there is no respect there at all – it is a tough gig and she has yet to earn her stripes. (here or overseas).
What I want to know is, do the female leaders of other countries get the constant attention on their appearance that Australian Prime Minister Gillard is subject to?