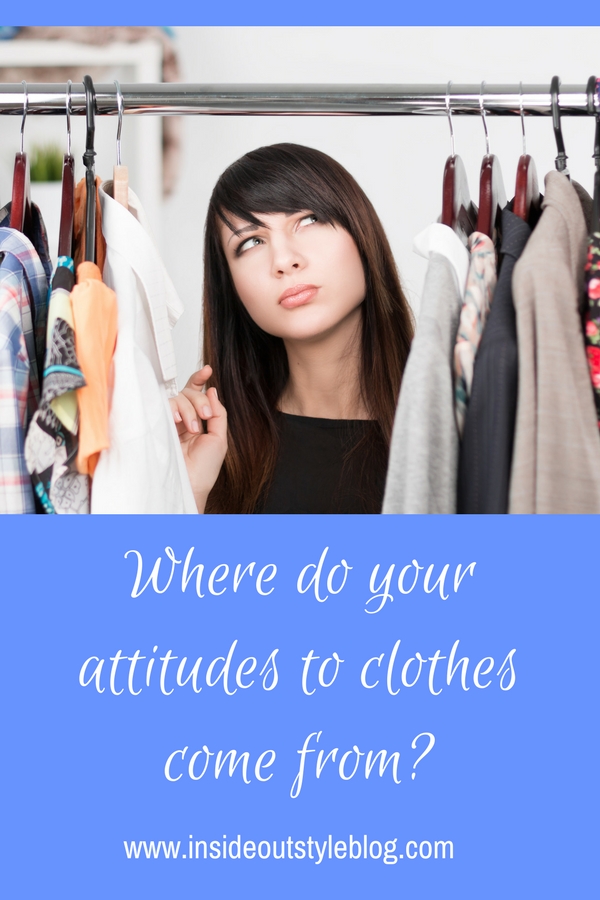 When I'm with a client I like to understand them and why their clothes aren't working for them. Quite often there are deep seated attitudes to clothes that they've never thought about, why they end up wearing clothes that make them look much older or younger than they are, or why they can't spend more than $60 on any 1 garment or accessory (including shoes). We all have attitudes and beliefs about our worth and what clothes mean to us and their value to our lives.
I have met people who see no value in clothing apart from it covering their naked body. They see clothes as waste, when not purely functional, not understanding how fun and creative it can be to play with clothes and use them to express their personality, and also to use them to create beauty in the world.
Some years ago (though not that many) I could only bargain shop, I found it almost impossible to ever buy a piece of clothing that wasn't on sale. I was lucky enough to buy a copy of Brenda Kinsel's Wardrobe Companion
and do some of the exercises in it. It's the list of questions on page 54 that I found most useful, it asks about your shopping and clothing history (from childhood) asking about early experiences with clothes and shopping.
Answering these questions I discovered that when I thought about shopping when I was a teenager, I can still hear my mother's voice in my head saying "I'm not buying you any shoes, you'll only grow out of them so it's a waste" what I internalised was "I'm not buying you anything because you are not worth it" and this led me to be a sales shopper because I didn't feel worth the full price. Plus during my childhood I was often given either my older brother's hand-me-downs to wear, or other peoples, many of which I thought were ugly and did not want to wear. Very little was ever spent on my wardrobe (though my parents spent plenty of money on me in other ways when growing up), as they didn't value clothes they did not see that I did value them.
As an adult, I can now look at the words and attitudes of my mother and understand that I was wrong to feel unworthy, and that it was my mother's own attitudes having been brought up during the 2nd World War by a mother who lived through the great depression, so she too was taught to be very frugal.
The more I understand about my own style preferences, the easier it is to know what is a great buy, regardless of price tag, and what is a waste (if it's not me, doesn't matter how cheap it is, it's a waste of money). I now feel free from the burden of those beliefs. Doesn't mean that I don't still LOVE a bargain!
Have you ever thought about where your clothing attitudes come from? If you haven't, I highly recommend you working though Brenda's book, it can help you discover great insights and let you become current with who you are now, not who you were years ago.
You have the right to feel great and gorgeous in your clothes, for your clothes to express your personality, and remember, you are always worth it, no matter what size or shape you are!
Plus, by looking great, you get to make the world a more beautiful place and also have an opportunity to be creative and take care and respect yourself and your body every day. What's not great about that?