While I was in Sydney at the AICI conference, I shared a hotel room with my lovely friend and image consultant colleague Jan from New Zealand. She was kind enough to let me take a happy snap of her outfits (missed a couple of days sorry) to share with you here.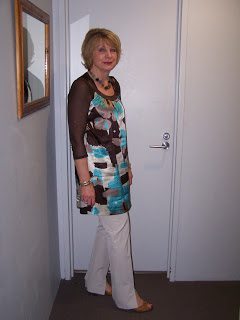 This was on Saturday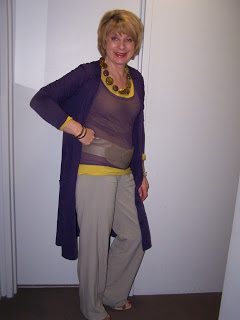 This is what she wore on Sunday
It's Jan's birthday this week – Happy 60th Birthday Jan!