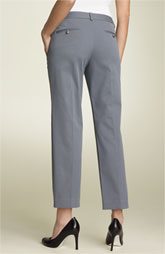 Tonight I spent a couple of hours with some lovely image consultant students of mine, and we were looking at each others outfits and working out what we might tweak to improve. One of my lovely students was wearing ankle length pants (which are a trend at the moment) and we played with the length to show her how she looked better when they were shorter, rather than sitting at the ankles which was making her legs look short and stumpy. This was magnified by the high vamp, flat sandal she was wearing them with.
Unless you have ultra long legs (like a model), then ankle length pants should be avoided as they are almost universally unflattering.
If you feel you must wear them, they need to be skinny, not wide (which doesn't suit the 8, X or A shapes out there) and worn with a high heel.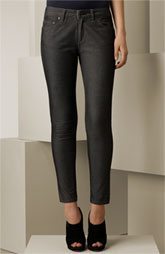 Alternatively, take them up to a more flattering place on your calf, and wear them with a higher heel and low vamp shoe to visually elongate your legs.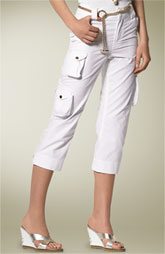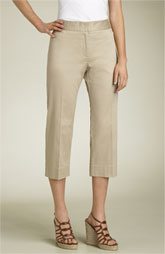 All pics from www.nordstrom.com