Sewing is such a fantastic skill to have. It's one that is growing in popularity again as no longer is "just like a bought one" such a compliment. I know many women my age and younger who never learned to sew as it wasn't considered a necessary life skill.
I'm lucky enough that I grew up with a mother who sewed so taught me how to do it and made most of my clothes until I finished university when I started working (and had the money to shop).
I know that there are many readers here who love to sew and others who would love to know how to sew as it gives you so much more control over your wardrobe. You can choose the fabric, colours, prints and style of clothing in a way that you can purchase exactly what you're after.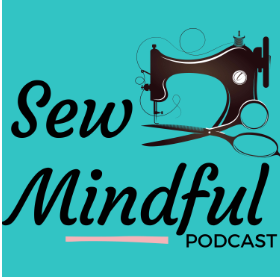 This is why I was so happy to be a guest on the 2nd episode of the Sew Mindful podcast with Jacqui Blakemore who is developing online courses to teach you to sew – even if you have no experience!
In this episode, Jacqui and I chat about fabric selection. Which even if you don't sew, is something to consider when you're looking at clothes in stores as I can't tell you how often the reason you may not wear a garment you've bought is that there is something about the fabric that doesn't work for you so it gets pushed aside in favour of other clothes in fabrics that do work.
YOu can listen to the podcast here and subscribe while you're there! Jacqui and I will be doing more episodes together in the future.
And you can find out more about Jacqui's sewing tips, lessons and soon to be released online sewing programs, check out her website Sew Much More Fun. And you can follow her on Instagram here.
Want to learn more about which fabrics you should choose? This is just some of what is covered in my 7 Steps to Style program – find out more about it here.