I'm happy to be sharing the Stylish Thoughts from East San Fransisco Bay Area, USA based blogger Lisa who writes Coast to Coast 2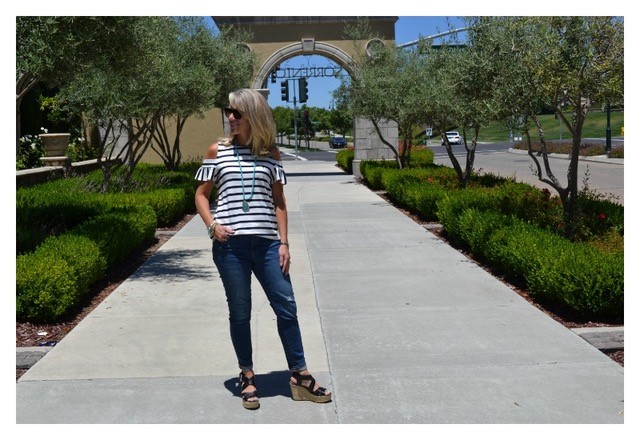 What is the secret to great style?
I think our style is ever evolving as we age. Learning what works for your body type and what doesn't is a crucial part of defining your style, but making sure you feel comfortable and confident is key.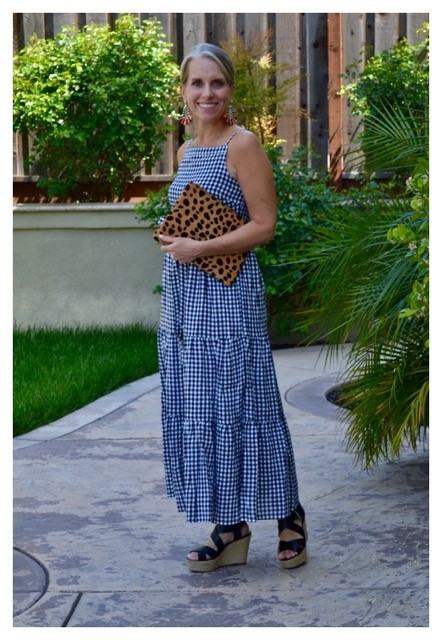 What is the one thing you would spend a lot of money on?
A nice purse. I prefer to have a couple of nice handbags versus a bunch of cheaper trendy ones.
What is the one thing you wouldn't spend a lot of money on?
Jeans. I love me some jeans, and I've tried to find a pair of "premium denim", but have yet to find a pair to justify the price. There are so many terrific affordable options available.
What are your top tips for looking stylish when traveling?
Great question! There are two things I want to achieve when traveling. I want to look stylish and put together, but also comfortable. Since I typically am traveling by plane I always want to dress in layers, make sure I have on comfortable pants and have a cute bag for carry on.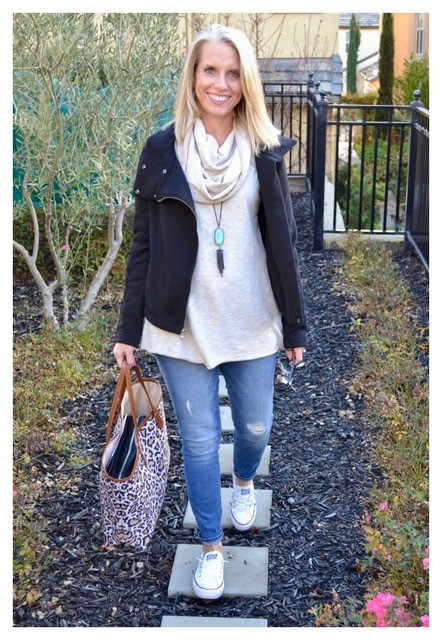 What's the secret to looking polished?
Lipstick and mascara! I don't care what you are wearing, if you have on your lipstick and mascara, you are going to look more put together.
Who inspires you?
I love getting inspiration from other bloggers both younger and older. I think it's important to keep in mind age appropriateness when recreating looks though.
What's your secret to making yourself stand out?
I think it would be my smile. I have what my husband calls a "big toothy grin" and it's what he was first attracted to. A big smile conveys warmth and that's a characteristic I'd like to be known for.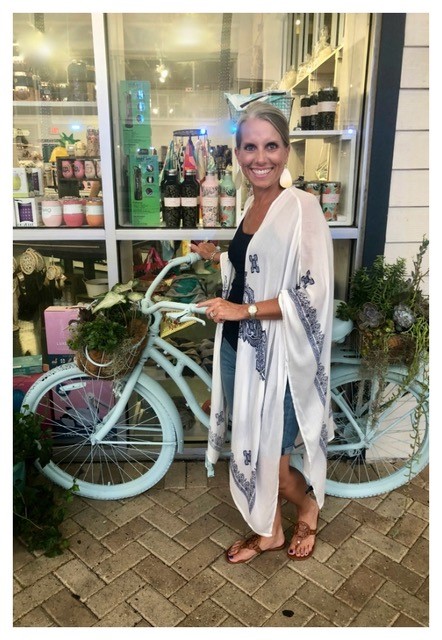 The one piece of advice most women need but don't get?
Take care of you! Women have a tendency to take care of everyone around them and forget about themselves. It's okay to take time for yourself and take care of yourself. After all, "
"If mama ain't happy, ain't nobody happy"?
What is your favourite current trend?
I think I'd say all the fun details available on jeans. I love all the frayed hems, some distressing or another distinguishing characteristic.
How would you describe your personal style?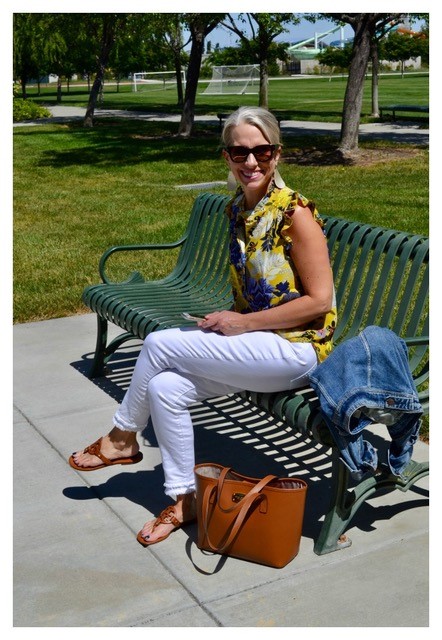 I would say my style is polished-casual. Most days you will find me in a pair of cute jeans, stylish shoes, a fun top, and accessories to finish the look.
You can also find Lisa on Instagram at CoasttoCoast2