I'm delighted to welcome Cheryl, author of the blog Cheryl Shops and San Fransisco resident (USA) to share her Stylish Thoughts.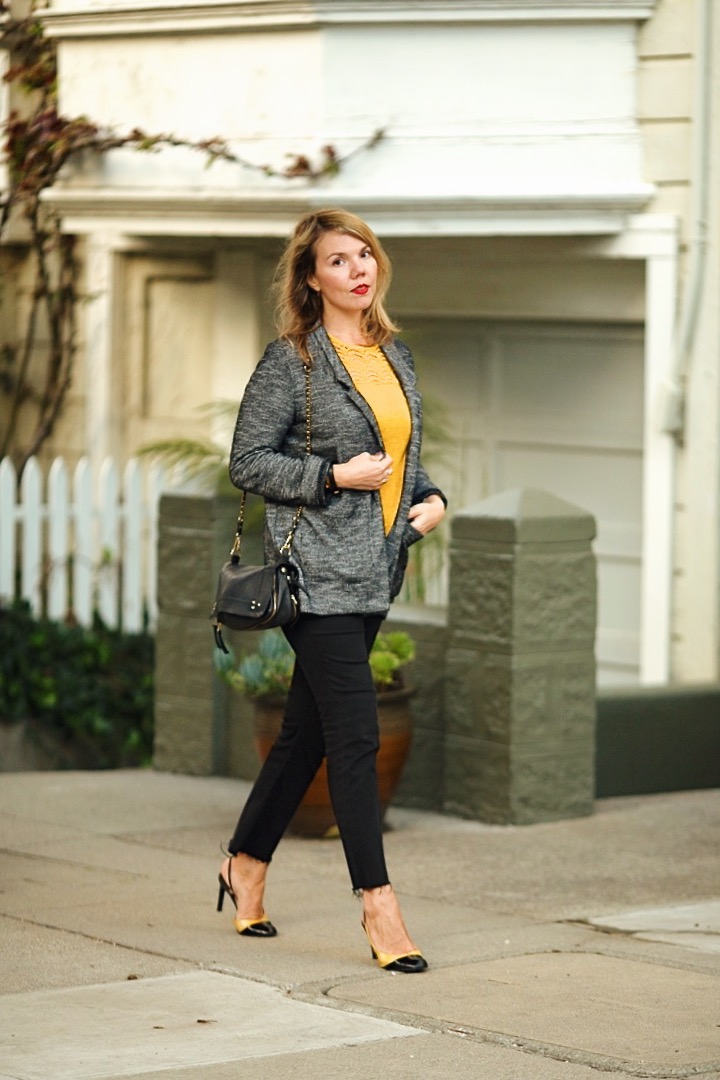 What is the secret to great style?
Wearing what you love—things that make you feel good from the inside out. I truly believe that when you feel good, you look good. It's all about confidence.
What is the one thing you would spend a lot of money on?
I tend to spend a lot of money on shoes. If my feet aren't comfortable, I'm miserable, so they need to be well made. That said, I can be comfortable in everything from Topshop to Gucci—I don't discriminate!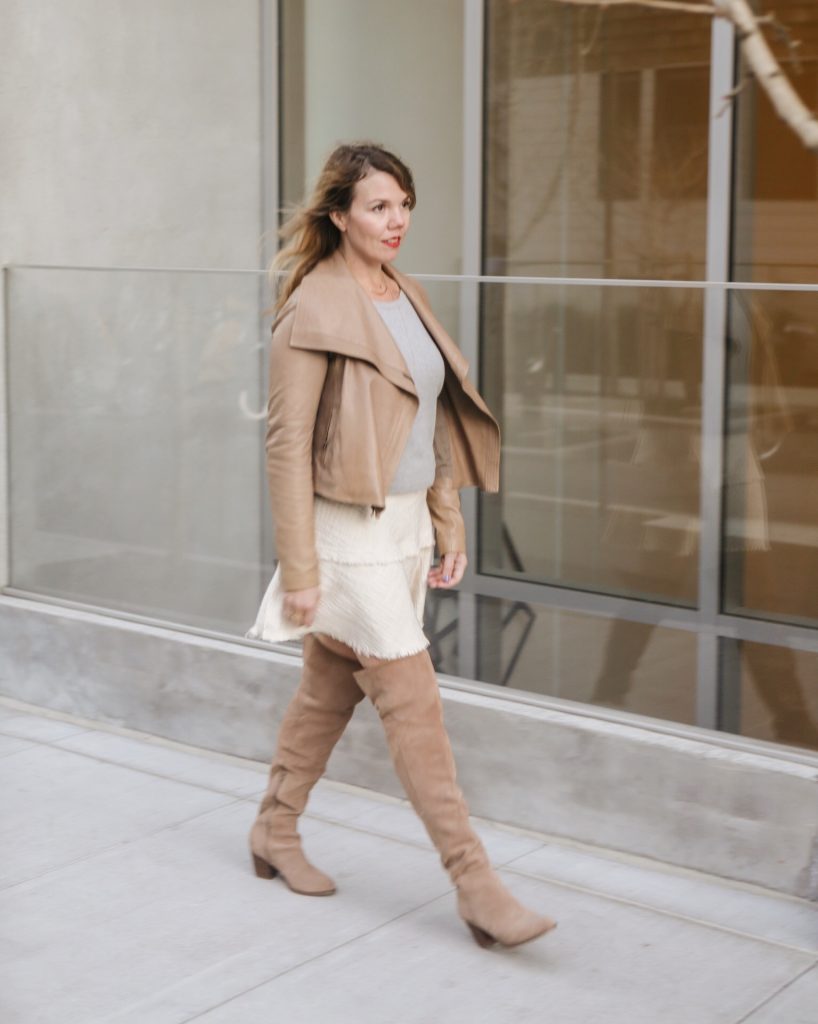 What are your top tips for looking stylish when travelling?
I make sure when I'm packing that everything can be worn together, kind of like a mini capsule wardrobe. That way if I need to make any last-minute outfit changes (or re-wear things), I have options. The key is packing mostly neutrals, with one accent color.
What's the secret to looking polished?
Make sure your clothes fit properly. It doesn't mean you have to sacrifice comfort—never buy anything that makes you uncomfortable—but making sure they're neither too tight nor too loose (nor too short or long) makes a huge difference.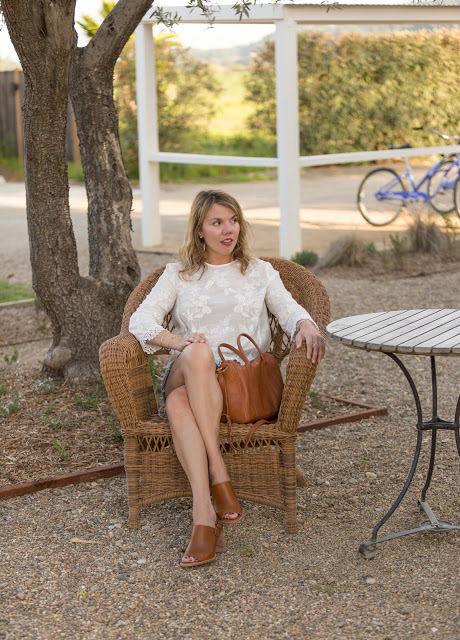 How do you balance new trends with a more timeless look?
I'd say 80% of my wardrobe is classic, timeless pieces, and 20% is trendier. When choosing what trends to wear, I ask myself if I'd wear it if it weren't in fashion. If the answer is no, I pass.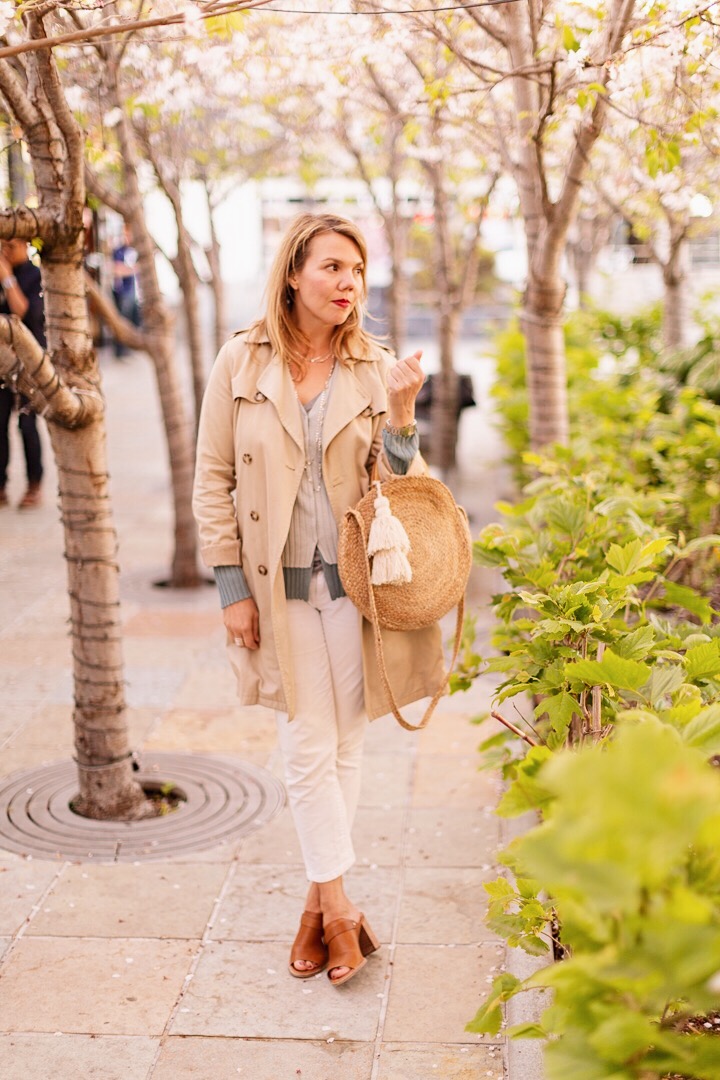 What is your current obsession?
I love everything Gucci is doing right now—it's so over the top, but so much fun.
Who inspires you?
Kate Moss is my forever style icon. She can do no wrong in my eyes! I also love Françoise Hardy, Emmanuelle Alt, Jane Birkin—that whole French rock-and-roll vibe.
Do you have a signature piece or style?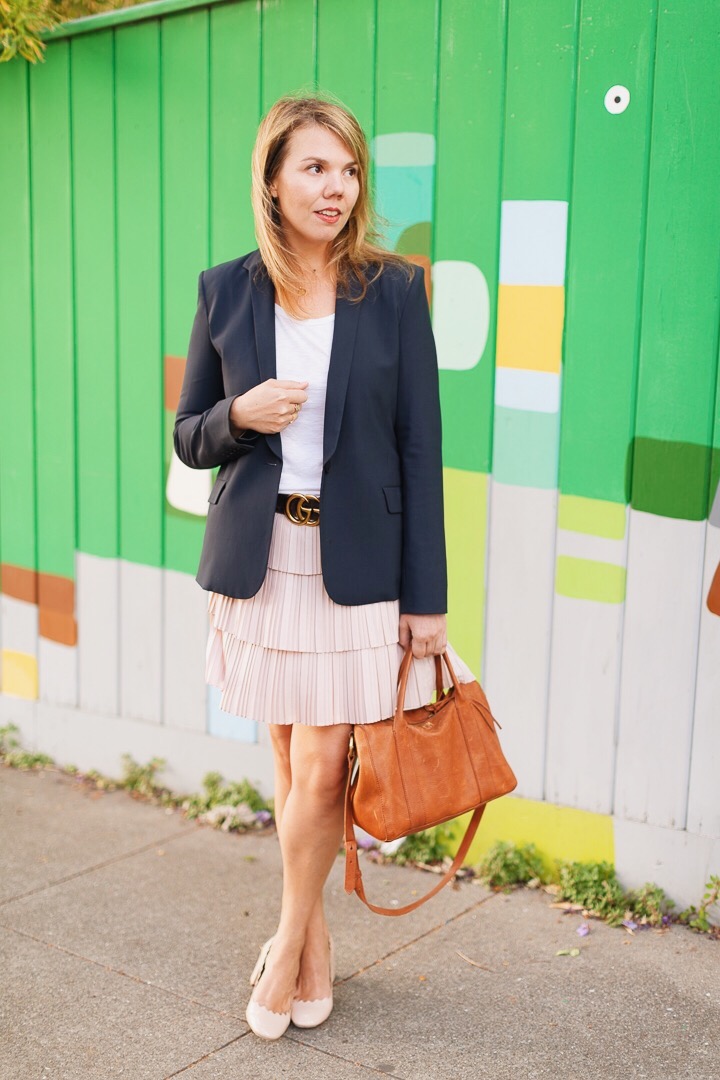 I am probably known best for my shoes, but I love skirts too. My go-to style is a blazer, a knit top, a skirt, and heels, but do vary it with jeans, boots, etc. I constantly ask myself, What would Kate Moss do?
The one piece of advice most women need but don't get?
Don't dress for a man. Ever. Unless you really do like wearing short, tight, red things. 😉 Seriously, it goes back to wearing what makes you feel good on the inside and out. A man should fall in love with you, not with what you're wearing.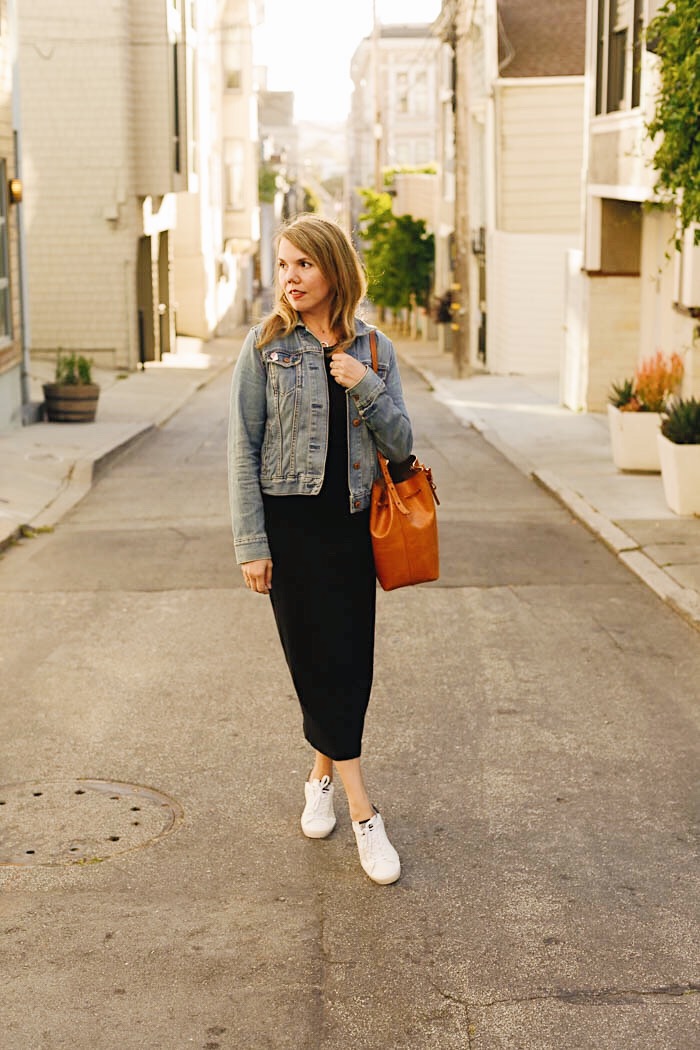 What's the worst current trend?
Dad sneakers. Oh my lord, those just hurt my eyes. I literally can't even look at them. I'm sure they're comfortable, but yuck.