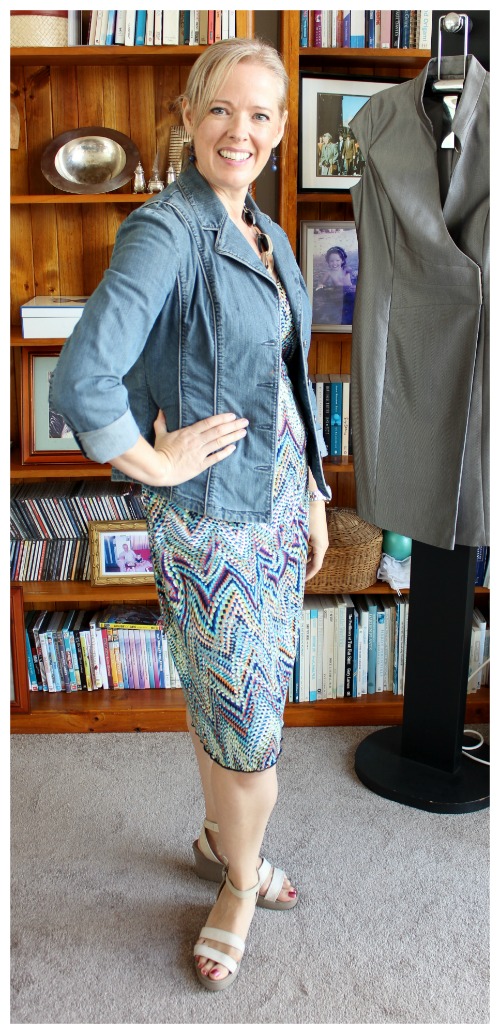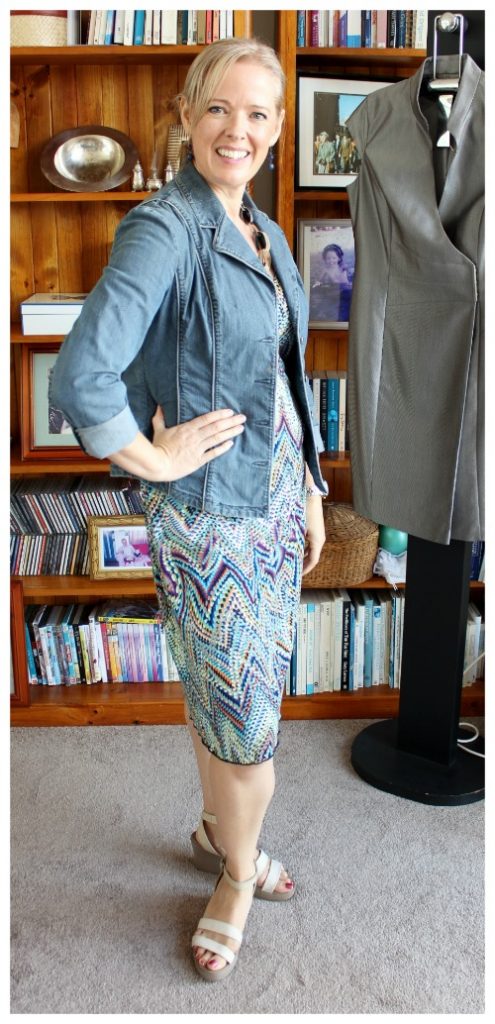 Casual Sunday in a Verily knit dress with a denim jacket.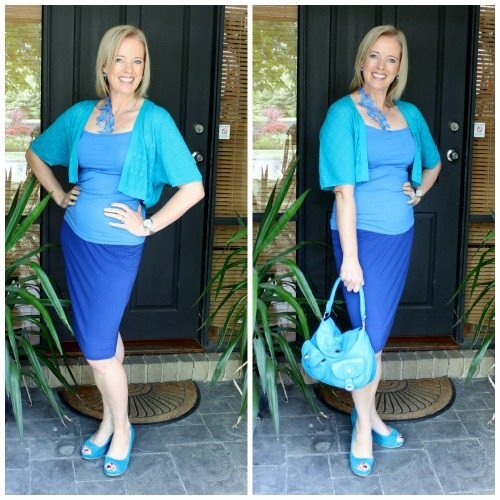 How gorgeous is this necklace? It's lace! (close up coming soon) I got it off the Etsy Epuu which I wore with my cobalt blue target skirt and cami, and shrug from Jigsaw.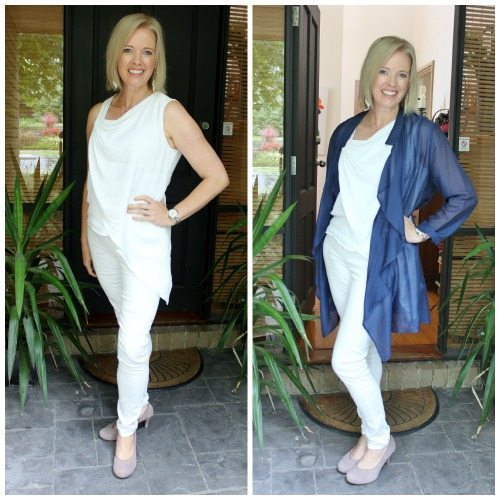 Coolish day today and had a networking lunch to attend, so wore my white jeans from Zara with a white asymmetric top from Boo Radley with navy silk jacket (bought it in New Zealand a few years ago) and shoes from Clarks (they are comfy for a heel and not too high, good nude for my skin).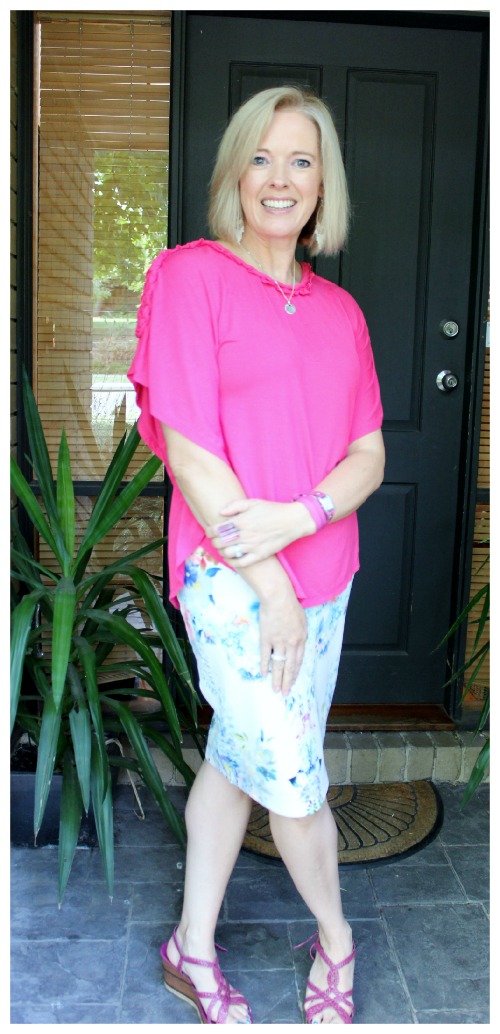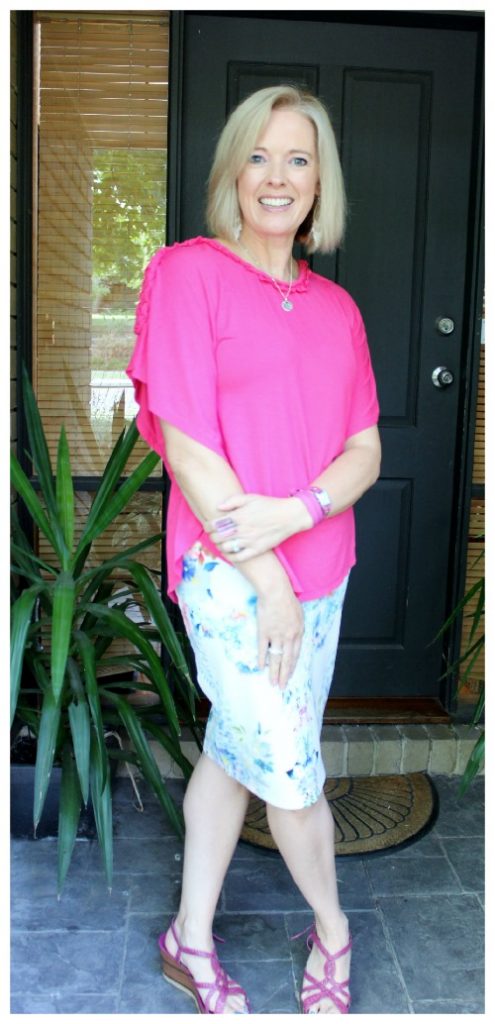 Feeling all floral and pink for a lovely summers day. Skirt is from Forever New and top from Boo Radley plus wearing my Uberkate Jewels personalised blog necklace (it says Inside Out Style on it).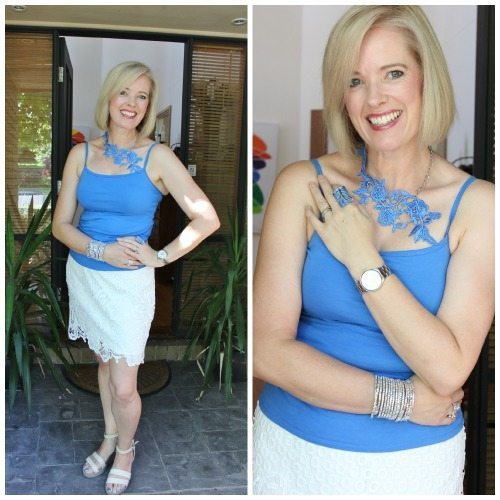 Back into my lace necklace today with a lace skirt from Portmans.
Now for some weekend reading!
A Great explanation of colour properties.
Marianne shares what she's excited about doing this Autumn in Melbourne – what do you like to do in Autumn?
Beauty Mommy shares her 5 hacks for Gorgeous Mum style (which really work for anyone, you don't have to be a mum).
And some great articles in the latest AICI Global magazine.
Boomer Girls Guide shares how she's creating a wardrobe from her colours palette.
and to top off my week I got this lovely testimonial from one of the people completing my 7 Steps to Style program.