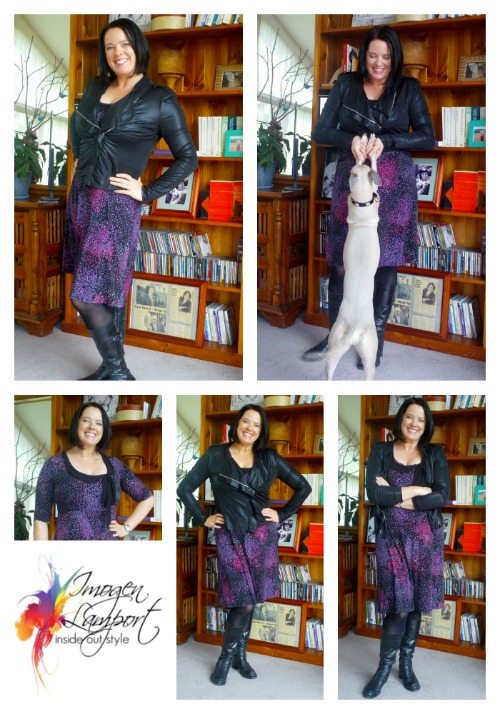 Today for the 28th day of Frocktober I'm wearing a Leona Edmiston number – few years old now but looks brand new. I love her frocks for their wear-ability and their great (non-ironing) value!
The jacket is from Mossman – you can get something like it here.
The boots are a great staple with a comfortable stacked heel like these.
Why am I Frocktobering? To raise money to help find a cure for Ovarian Cancer – a really insidious disease – sadly so many women are not diagnosed early as it can be harder to spot. Please donate here – even $1 will make a difference!
I am also looking forward to NoRepeat November – it will be a style challenge with a difference – to wear as much of my wardrobe as possible, not reapeating outfits but challenging myself to wear pieces in new and different ways instead of just my staples. How about you? Are you up for the November style challenge?