It's summer in the Northern hemisphere and if it's actually hot (sadly summer isn't always so hot everywhere), but if you need a new swimsuit and want some tips to flatter your body shape, as they are the most unforgiving of garments, then read on.
Swimwear to Flatter Your Body Shape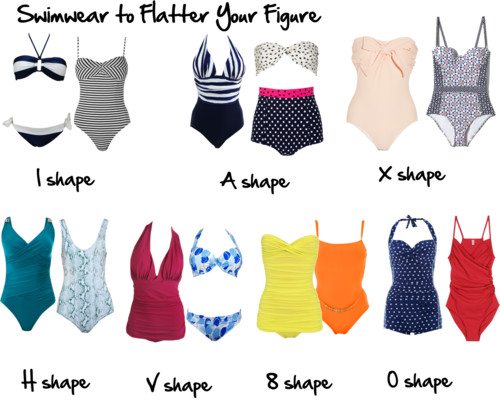 I shape – horizontal stripes will give you more curves
A shape – darker bottom and lighter top will balance your booty.
X shape – enhance your curves with a suit that draws the eye upwards
H shape – look for built in waist shaping or a cross-over design
V shape – lighter bottom and darker top and halternecks all flatter.
8 shape – your classic shape was born for 50s retro swimwear and anything that highlights your waist.
O shape – look for built in waist support and contouring. A boy leg offers more coverage.
Body Variations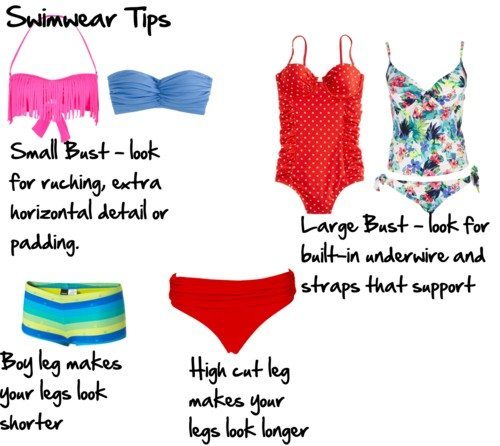 Want longer legs? Look for a higher cut leg.
Small bust – from padding to strapless, extra horizontal detail or other embellishments work for you.
Large bust – to avoid the mono-boob look, find a swimsuit that has built in underwire to keep your girls lifted and separated.
Further Reading