How to identify your body shape?
One of the questions I get asked the most is "what's my body shape?"
I get emails daily from people wanting to know their shape which is why I have developed my free Body Shape Calculator Quiz.
It's a simple test to help you discover which of the 7 most common body shapes you may be. There are no measurements required (as measurements are not a reliable indicator of body shape as a circumference doesn't tell you how your shape is distributed).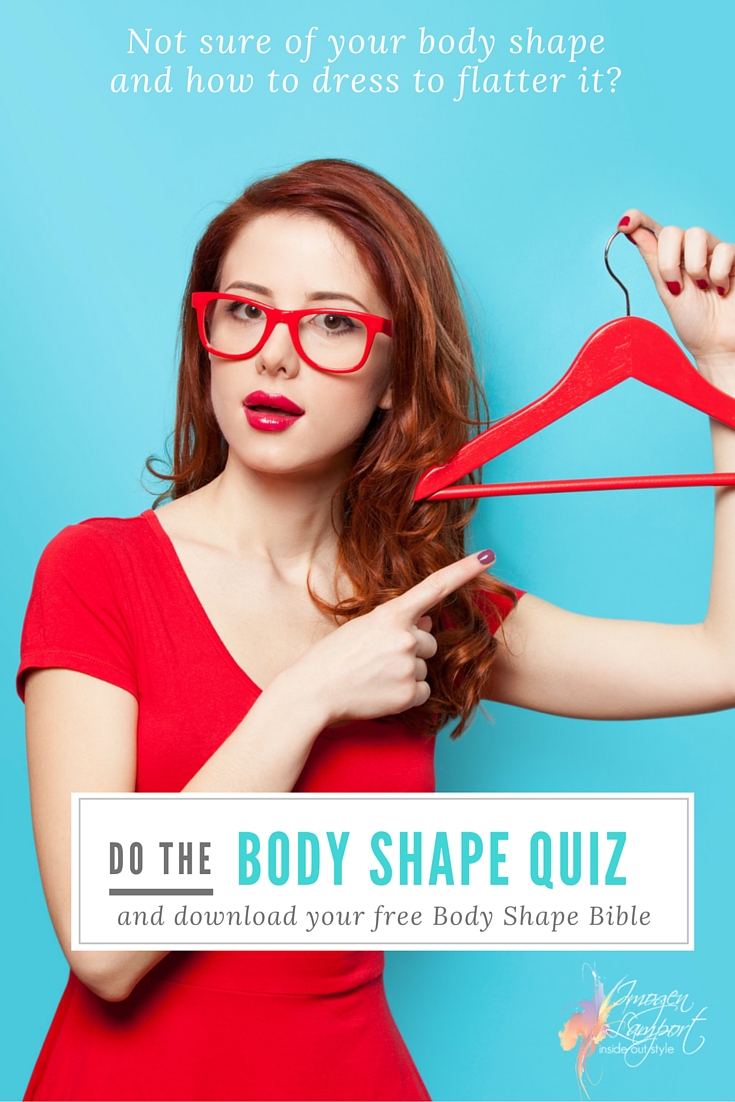 Before you do the quiz, take a snap of yourself, straight on into the mirror wearing tight fitting leggings and tank or tee) or in your underwear if you like, you're not about to show this photo to anyone!). Arms by your side, but not resting on or in front of your thighs.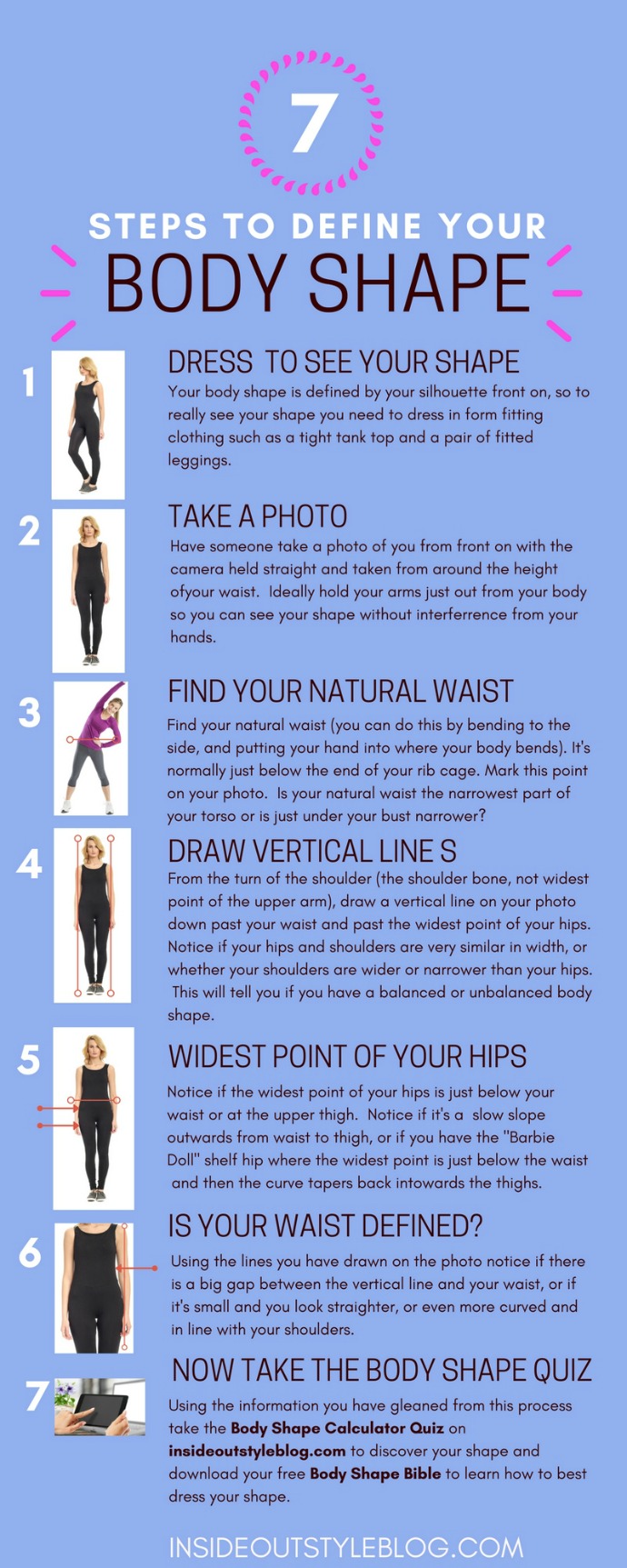 Make sure the photo is square to the camera, you want to see the silhouette of your body easily. For some extra tips read my post on Body Shapes – Defining Points and Understanding The Waist.
Using this photo as your guide, take the Body Shape Calculator Quiz and when you're done, download your free Body Shape Bible which will give you the guidelines you need to dress your shape to flatter it.
Remember, when you're answering the questions the three defining points are:
Your bust is not part of this equation, it's a body variation.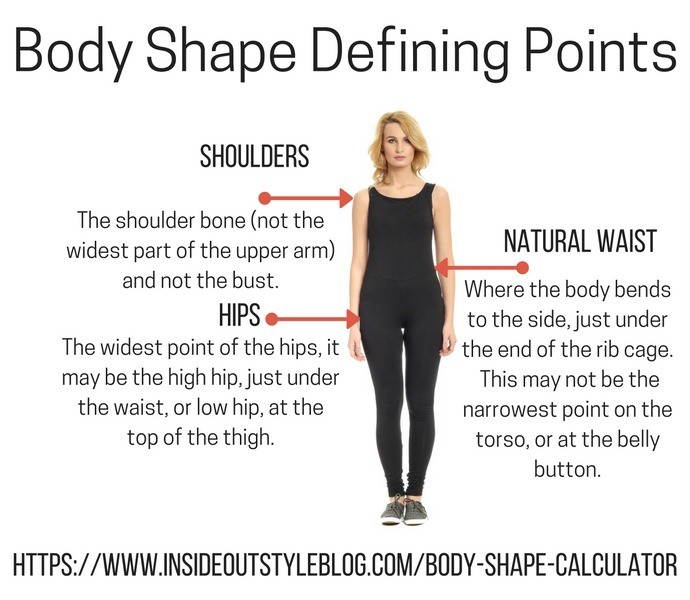 Some people may find they are a combination of two shapes and this is definitely possible. You may have an upper body shape that varies from your lower body. The common combinations are V shoulders with X shape, A shoulders with 8 Hips. If you are one, then grab the details for each and dress each element of your body from the guidelines that are relevant to it.
Don't forget that body shape is just one small element of the whole style puzzle. But it's a great place to start if you're really not sure what suits your shape.
Once you've figured out your body shape you will know where to add detail and interest to your outfit, where to keep boring, plain and free of detail. You will discover in your Body Shape Bible where to add vertical lines to lengthen and slim your body, and where to add horizontal details to highlight or balance your figure. You will learn the science behind dressing your shape and some of the best shapes and styles that will work to enhance your figure.
Click here to take the Body Shape Calculator Quiz now!