Don't forget to adjust your contrast levels for your new colouring, you may, if you had dark hair before it went grey, need to lower your value contrast as your hair lightens. You may also find that you need to lower your colour contrast as you become more neutral.
It's much easier to mix colours with similar intensity and value. Your new colours will be soft and smoky, as your hair has become softer and smoky (greyed) you need to follow suit with your colours. Notice how these colours go with each other so well.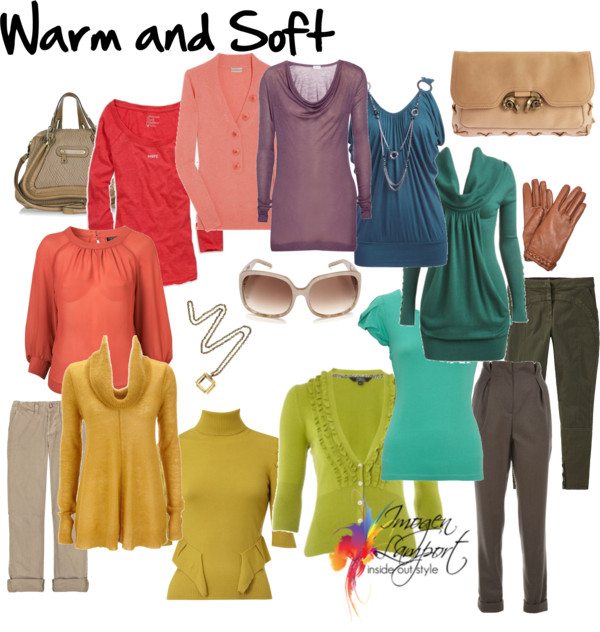 This post on choosing neutrals for grey hair (both warm and cool versions) will also give you some tips on finding flattering neutrals that work with both your skin and hair.
Accessorizing your grey hair may also be different from how you used to add those finishing touches.