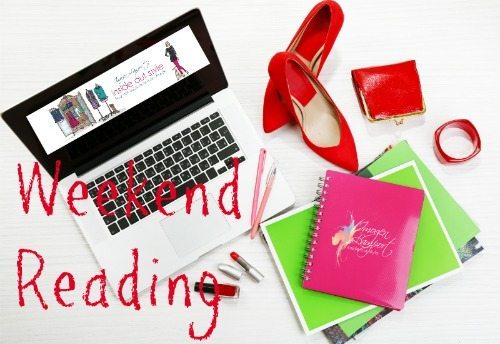 It's school holidays here at the moment so I'm home being mum, today writing this in shorts and a t-shirt so not exactly glamorous!
Happy Easter to those who celebrate it. And happy Saturday to everyone else!
The other week I published a post from Bernadette on how to overdye which I know is opening up a whole new world of options for you, and I wanted to share from the people at RIT their formulas for creating the latest Pantone colours.
What makes a woman beautiful? A thought provoking post.
And the language you use on yourself has power #OneBeautifulThought – watch right through to the end – very powerful.
Loved this post by Debbie Roes on those At Home Clothes we all wear
Jill Chivers shares her experience on the garments women buy but don't wear (and how to save yourself from that experience)
Candice of Vintage Current shares her Autumn wardrobe inspirations
An interesting perspective from Gretchen's Closet about the allure of the new (and the old)
Angie from YouLookFab shares her tips on how to layer a shirt under knitwear.
Why is it so hard to find a dress with sleeves? Sally does some research to find out.
One from my archives – how to make your own tinted moisturiser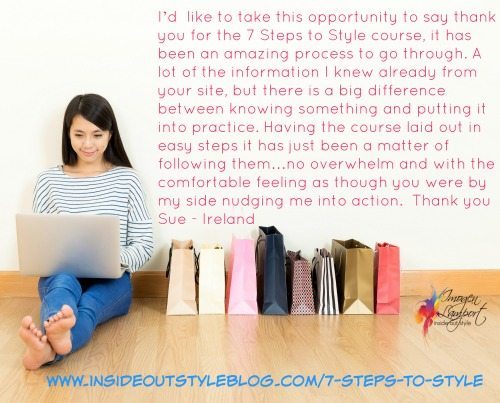 Sue from Over 60 and Over Here has shared her journey and thoughts on the 6th Step of my 7 Steps to Style program.
Ruby from Ruby's Musings shares her final thoughts on the 7 Steps program.
Juhli from the Boomer Girls Guide shares her colour step from 7 Steps to Style