This Bloggerati getaway  is proudly sponsored by Dubai Tourism
I'm super excited to be announcing this as I've had to keep it secret for weeks and weeks.  I'm so glad that I'm finally allowed to tell you about my upcoming trip to Dubai in early December.
"Dubai Tourism is delighted to partner with Nuffnang on their annual Bloggerati Getaway, to showcase Dubai's diverse attractions and experiences to the various audiences that their top bloggers attract. The bloggers will be visiting Dubai's iconic attractions as well as uncovering some of the unexpected experiences Dubai offers to our region," said Director, Dubai Tourism – Australia and New Zealand, Julie King.  The intention is to celebrate the everyday lives of the people and communities of the Emirate and show the city that is beneath the landmarks, headlines and superlatives.
What is super cool is that it's not only for me but also the big bunch of bloggers (known as the Bloggerati), who are looked after by blogging talent agency Nuffnang, but also one lucky blog reader of our blogs, will win a trip for two to come with us! How exciting would that be?  But more about that later.
Now, my thought when I discovered I was going on this trip was the question of what to pack.  I will be sharing with you my packing plan in a post to come, and of course what I pack will depend on the activities I'm to undertake.  I had never really thought about going to Dubai as a destination for a holiday, but having done some research I've discovered there are so many great things to see and do and I just can't wait!
I was warned it would be hot, but found out that  December is a great time to go as it's pleasantly hot with an average daytime temperature of 26C which is lovely, not too hot and not too cold. So that will certainly make packing easier.
So what kind of attractions does Dubai have in store for us?
There will be fun: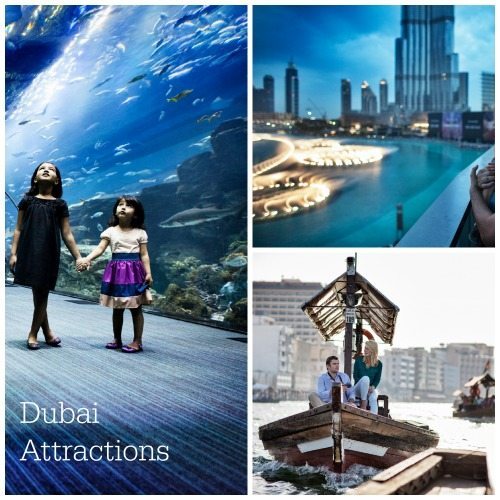 We're planning on a Bedouin Desert Safari on camel and dinner under the stars.
There is a water park where you can go down a water slide through an aquarium!
You can Ski Dubai in the Mall of Emirates, where you can hit the slopes all year round (better take a jacket for that!).
You can go to theme parks or even hot air ballooning
There will be culture: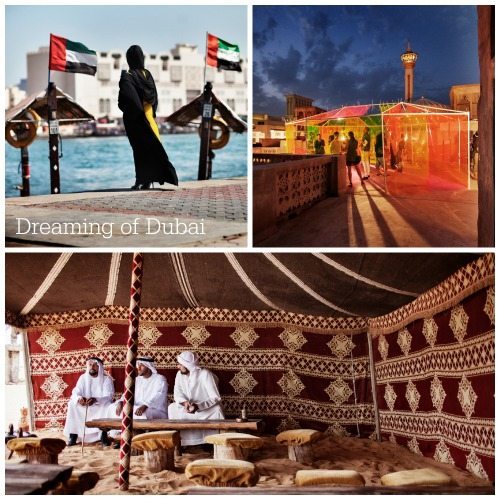 See the old Dubai and the new
Amazing architecture and the Eighth Wonder of the World – the Palm Islands
Dubai Museum
The Al Fahidi District
There will be great food: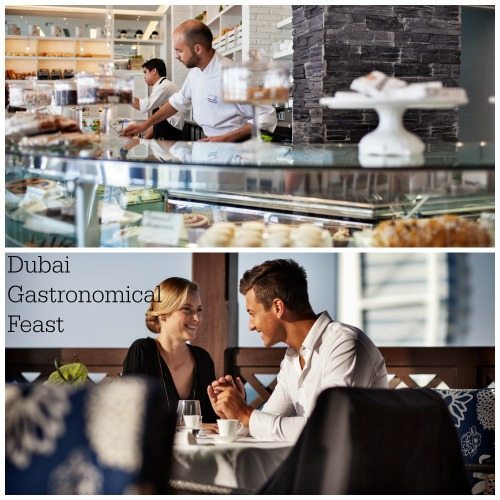 There are so many different places to eat with over 5400 restaurants and cafes in Dubai
From fresh fish at beach shacks and floating restaurants to fine dining in the International Finance Centre, the gastronomic choice is yours.
There will be shopping: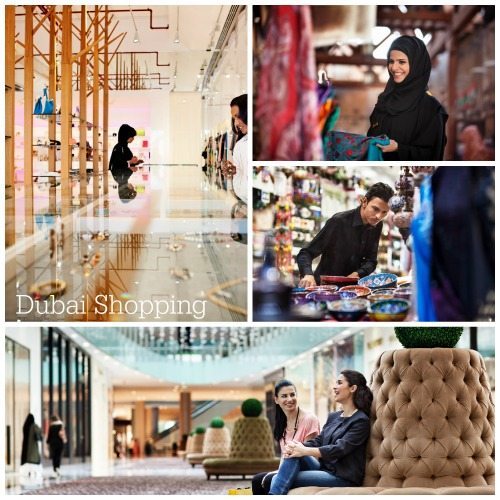 With over 95 shopping malls, including the world's largest mall, The Dubai Mall (which also houses an aquarium), you can buy anything and everything.
Dubai is ranked as the second most popular shopping destination in the world (USA is number one).
There's everything from big international brands to the Global Village, where 65 countries come together in 37 lavish pavilions to showcase their indigenous products.
The Souq markets, where you feel like you're stepping back in time to the original Dubai bazaars where you can buy textiles and gold.
Visit the traditional trading route in the heart of the old city
There will be beaches and relaxation: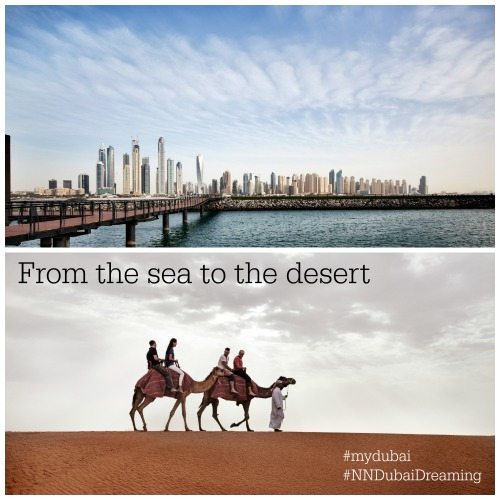 Want to chill out and wind down?  You can lay by the beach or the hotel pool
For a more active experience, you can visit a water park or even go to a sports beach
There will be new friends:
One of the things I'm most excited about is meeting the rest of the Bloggerati bloggers.  We come from all over Australia and cover topics from fashion and style (I'm one of them), to interior design, food, parenting, craft, lifestyle and fitness, and although I may know a few of them I've not met them all.  Given that they are all experts in their own fields it's going to be fascinating just getting to know them all on this trip.  You can find out who they all are and discover their blogs, as well as find out more about the trip here.
Get Your Passport Ready as You Can Win a trip with us to Dubai!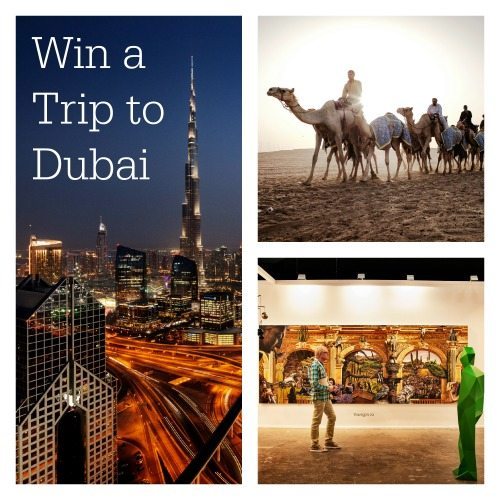 The competition question to answer is"What do you dream of in Dubai" on social media with the hashtags #NNDubaiDreams and #mydubai (you must use both).
You can upload photos, images, text or video in your social media post.
Shared on Facebook, Twitter or Instagram
Entries can any format as long as they're publicly visible and include those hashtags.
Open to Australian residents only and competition closes 5pm AEST 12 November 2014.
More about the competition here.
Competition Terms and Conditions here
The winner and a +1 receive flights from their nearest Australian capital city, accommodation and activities in Dubai. You'll be travelling in part with our Bloggerati group.  You must of course be free to travel with us to Dubai in December 2014.  (And if you're not free, make yourself free!)