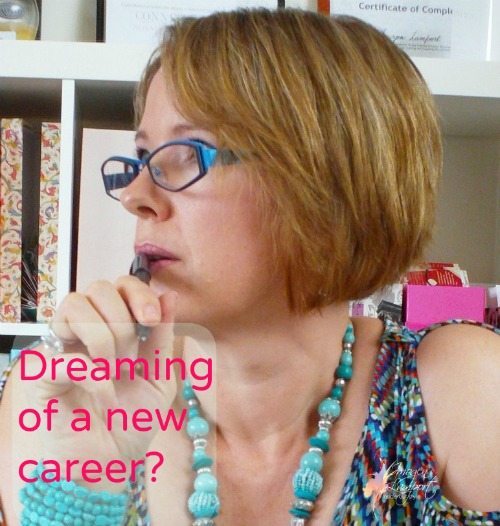 Sponsored by Nuffnang
People often ask me how I became an image consultant. It wasn't something I did straight out of school. In fact, I'd never even heard of image consultants before I was 34 (when I met one), but I did discover that this area of style and image, which I'd always been interested in, was something I could learn more about and create myself a new career in at that age!
I started off my career in the early 90s during the recession – I'd come out of university after doing a B.A in Communications and ended up as a receptionist at a printing company. A couple of years later I got a job at Penguin Books Australia as the assistant to the marketing manager, before becoming a publicist there. It was a great job and I got to meet lots of fabulous authors, but one that had me burnt out in the end. I left to travel and ended up in the UK working for CSC Computer Sciences Corporation in an internal communications role, but I realised that I was not cut out for the IT world and happily left there to come back to Australia.
I think it's pretty unrealistic for teenagers to know what they want to do for the rest of their lives while they are still in school. What experiences have they got to help them? Not many really. I know growing up that I wished I knew what I wanted to do, but didn't. It was only years later that I stumbled across my ideal career, and it was a great thing that I could get training in it and that age was no barrier. In fact, I was relatively young to come into Image as my new career. I know plenty of people who have trained in their 40s and 50s and created an exciting new path for the remainder of their working lives!
That's what's so fabulous about Open Universities Australia. If you're like me, and have tried a few different industries and then discovered you have a passion for something, you can learn a whole new set of skills, gain knowledge and insight into your calling – no matter where you are in your life.
We often believe that if we haven't decided (or made the wrong decision, back when we were finishing school), then we're stuck doing whatever it was that we fell into. But why let our past stop us? I'm a firm believer that the best years of your life are ahead of you, rather than behind. There are so many opportunities now to learn and grow. We have the option to change career paths,, we don't have to stick with what we've been doing. We just have to believe that it's possible.

Open Universities Australia is great because they allow you the flexibility to study in a way that works with your lifestyle. The reality is that most of us have to work, we have families and commitments, we can't just drop everything to head to university like we may have done when we were nineteen years old. Instead, with Open Universities Australia we can plan our studies around our life, rather than try and make our lives fit around the study.
There are lots of great course options. I sometimes think that I could do with some extra skills, particularly since I've been blogging, and I wish I'd taken the journalism track of my course rather than the public relations one. There is no reason though, that I can't take journalism as a postgraduate degree though Open Universities Australia and hone my writing and blogging skills even further!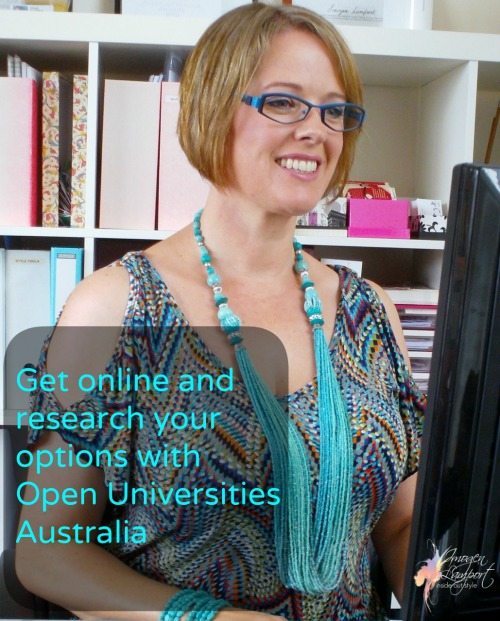 Why not get online and discover for yourself all the course options they provide so that you can stop dreaming and take the next steps to a more fulfilling working life!
Open Universities Australia provides a range of support services, not limited to:
Preparatory units to help you understand academic requirements
Student support and counselling
FEE HELP options
The question to ask yourself is, are you doing what you would really love to be doing? If not, can you do something such as studying online to make that dream a reality? Let me know in the comments below.
Find out more on their website to see if you can turn your dream into your career.