A close friend was recently diagnosed with Ovarian Cancer, so finding a cure for this cause is rather close to my heart at present. She only found out she had it by a fortunate accident. That's why I've decided to take the Frocktober Challenge and wear a frock every day to raise funds for Ovarian Cancer research.
In Australia, one woman dies every 10 hours of ovarian cancer – a terrible disease that often goes undetected until in it's late stages.
Currently there is no early detection or effective screening method for ovarian cancer. 80% of women are already in the advanced stages of the disease when diagnosed and of this group only 20 – 30% will survive beyond 5 years.
Four in nine women incorrectly believe a pap smear will detect ovarian cancer – sadly it won't!
Help me save the lives of women by raising vital funds for the development of an ovarian cancer early detection test.
Research if the key!
There are lots of ways you can support Frocktober, not only by wearing a dress every day in October, but you could hold a Frocktail Party with your friends or family, or think up any number of ways to frock up for Frocktober.
You can find out more about Frocktober here on their facebook page or website. I'd love you to join me in this challenge in some way, or invite you to donate – every dollar makes a difference to finding a cure.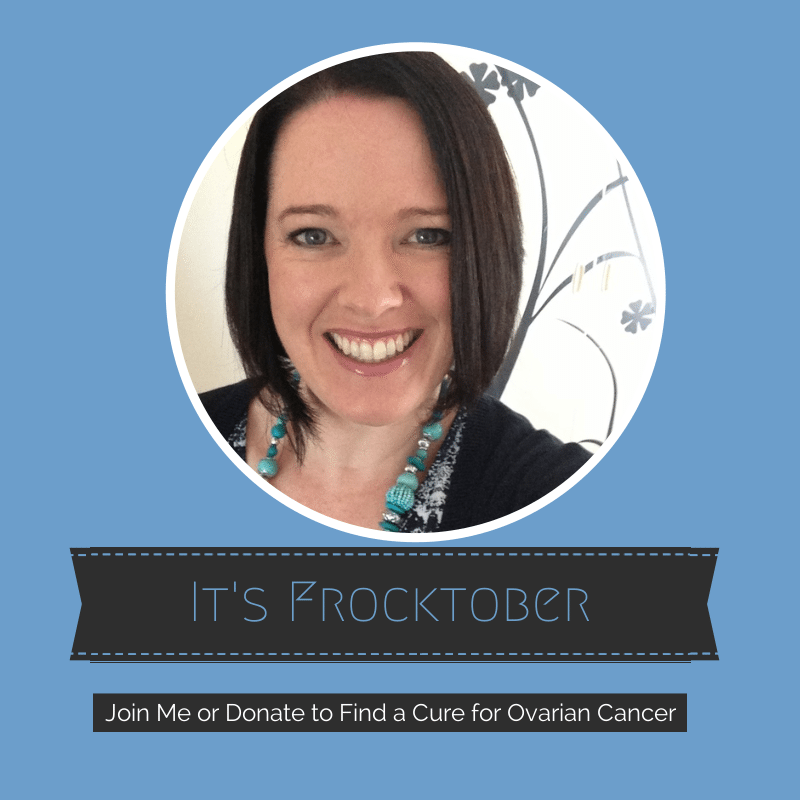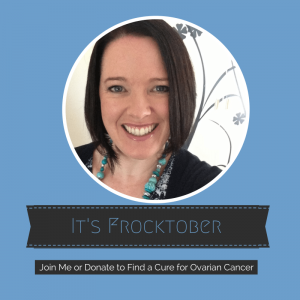 Please donate here – even $1 makes a difference!