According to Pantone, the colours you can expect to see in the upcoming months in the stores.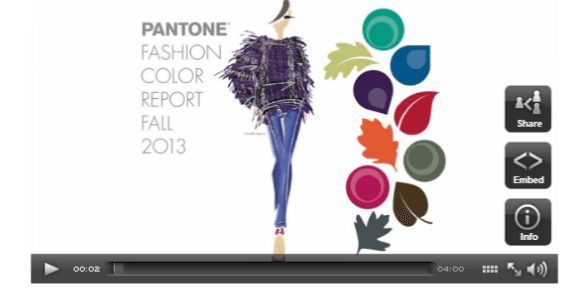 Cool colours
Emerald
Acai
Samba
Vivacious
Turbulence
Warm Colours
Mykonos Blue
Linden Green
Koi
Deep Lichen Green
Carafe
You will find that there are warm and cool versions available of:
Emerald
Samba
Carafe
Mykonos Blue
Acai
In clothing – colour trends are interpreted in many ways.  There will be brighter, more muted, warmer and cooler versions of many of the colours.
Here for example are a warm and cool version of Emerald with a variety of the other Pantone colours for Fall 2013.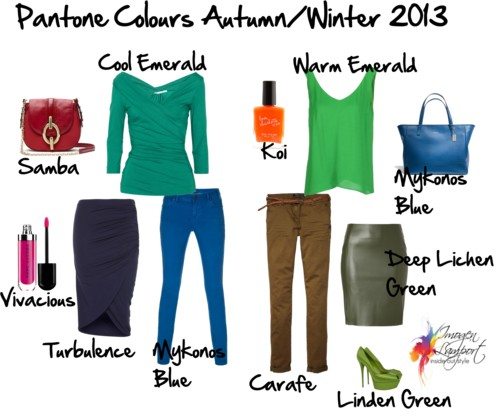 Which colours are you excited about adding to your wardrobe?
Shop these colours:
Emerald
Vivacious
Mykonos Blue
Carafe and Deep Lichen Green
Joi
Samba