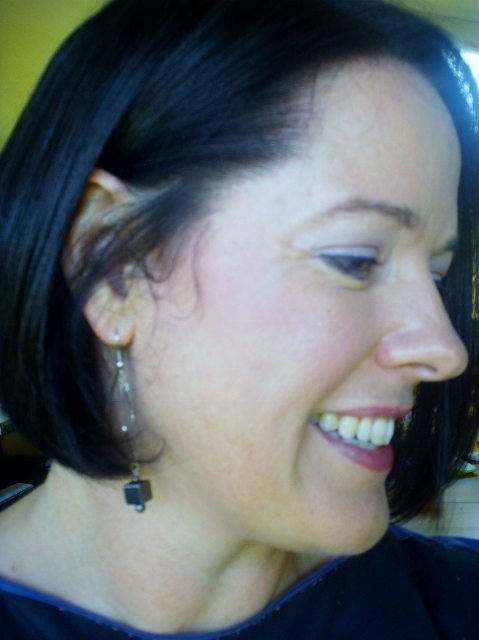 Skin is so important. It's the largest organ of your body and for me it's always been the part of me that indicates how well I'm looking after myself. Not enough sleep, dark circles around my eyes. Not enough zinc or not enough self-care, break out city.
Until I was 26 and took radical steps to eliminate it,  I had bad acne, on my face, chest and back. I spent years wishing my skin was smooth and pimple free. The number of times people would comment to me on how "pretty I'd be without those pimples" (as if I didn't realise that I had them and this was something they needed to tell me), I've always been super aware of how important having nice skin is to my overall sense of attractiveness.
When Avon approached me to trial their new Pro Line Corrector Treatment with AF33 treatment I was keen once I looked at the research. I've been a keen user of chemical exfoliants (BHAs and AHAs) which have helped to keep my skin looking fresh. This new treatment takes this science one step further (as far as I can figure out) and so I happily embarked upon a 28 day trial.
Well I love it, my skin glows and looks great.  The texture first thing in the morning when I often get up, look in the mirror and feel like I'm looking tired and old has gone.  My skin appears firmer and more youthful.  I'm definitely a convert to the  Pro line Corrector with AF33.  So I'm happy to be able to offer you a chance to try it out yourself!
Win one of 2 FREE Pro line Corrector with AF33 packs valued at $65 by leaving a comment here with the reason that you'd love to win.  Entries close midnight AEST 8 May 2013
Winners will receive a limited edition silver beauty bag, our dual action Anew Clinical Triple Eye Lift as well as the Advanced Techniques 360 Nourishment Moroccan Argan Oil when you purchase the Pro Line Corrector Treatment with AF33
You must be an Australian or New Zealand Resident to enter!
TOTAL VALUE OF GIFT: $91.97
Pro Line Corrector Treatment with AF33
This much anticipated product includes Amino-Fill 33, an industry-first molecule exclusively available through Avon. This product delivers breakthrough results to help reduce the look of deep and fine lines.
Anew Clinical Triple Eye Lift
Unique, dual action formula to target the upper and lower eye area. Instantly: Lifts the appearance of upper eye contours. Smooths and tightens the appearance of fine lines and wrinkles.
Advanced Techniques 360 Nourishment Moroccan Argan Oil
Formulated with Argan oil, provitamin B5 and vitamin E, to help nourish and smooth dry, damaged hair. Result is softer, healthier-looking and irresistibly touchable hair.
WHERE TO BUY: Available exclusively through Avon Representatives. To locate an Avon Representative visit avon.com.au or avon.co.nz