Sponsored by Nuffnang
I remember when growing up learning about a whole load of rules, such as "blue and green should never be seen" and "don't mix prints", but I have found during my time as an image consultant and stylist that these rules are made to be broken. Many of my clients are scared of trying the latest fashion trends as they 're not sure how to work them. Here I'll be showing you some ways to style checks, stripes, bold colours and mix patterns so that you can feel empowered to try these trends on yourself.
How to Mix Colours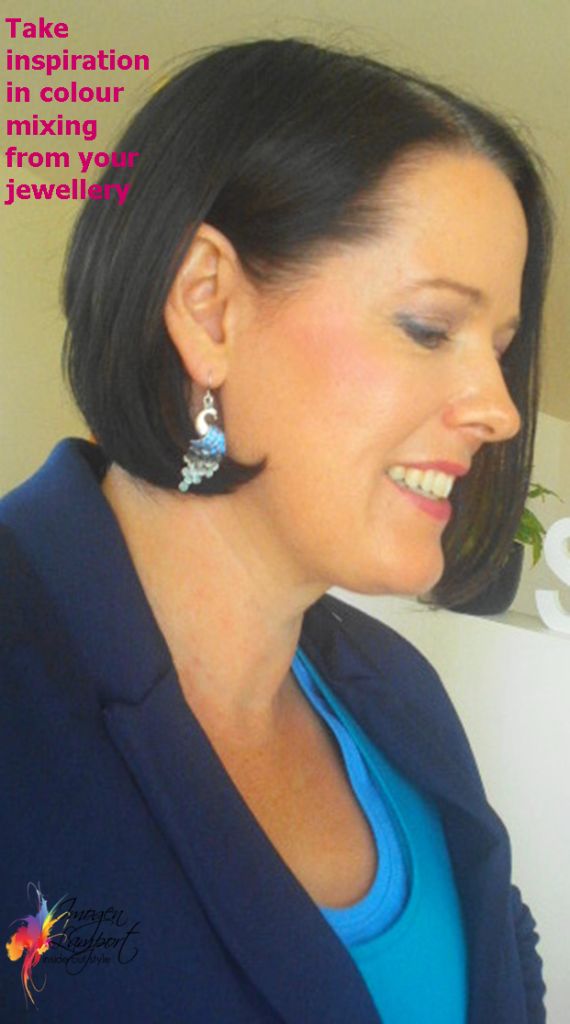 The Big W Emerson range of clothing has a heaps of gorgeous bright colours in store and I'm going to use their range to show you how easy it is to mix colours. So many people only ever wear colour with a neutral, and never more than one bright colour at the same time. But I'm going to show you how to break the rules.
Here I've mixed a blue and green t-shirt back with a navy jacket. The blue and green are found in the peacock earrings.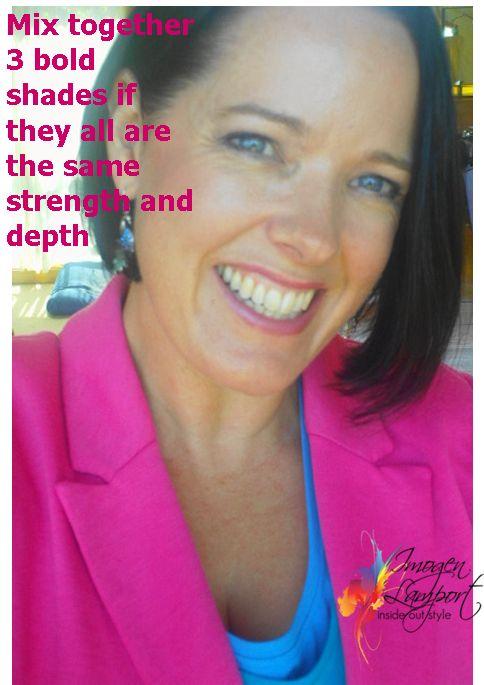 The concept to remember is to mix colours with like properties.
Warm with Warm
Cool with Cool
Bright with Bright
Muted with Muted
Go monochromatic – that means shades of the same kind of colour (blues together, greens together etc.) here I've mixed a darker raspberry pink with a hot pink.
Want to wear the fabulous coloured jeans trend but feel a little unsure?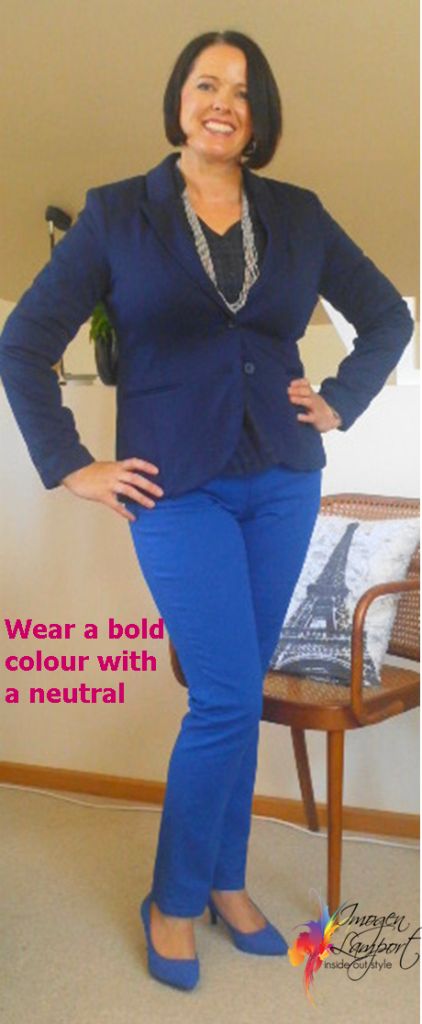 or if you are feeling bold, mix a couple of bold colours back with a neutral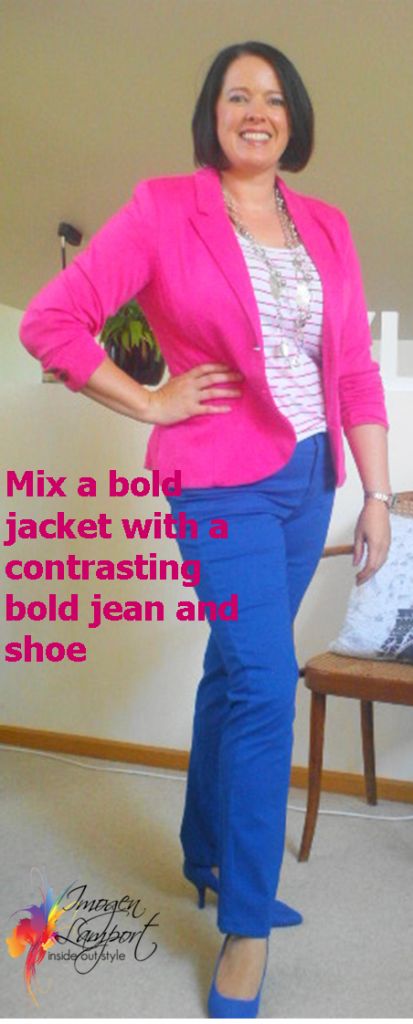 How to Mix Prints
Not all prints will mix together. The key concepts to remember about mixing prints are:
To ensure that both prints have colours in common – here I'm mixing navy, white and hot pink. and by the way, my skirt was sold as a boob tube top, but for me it works as a skirt. Don't be scared to re-purpose clothing items and make them work for you.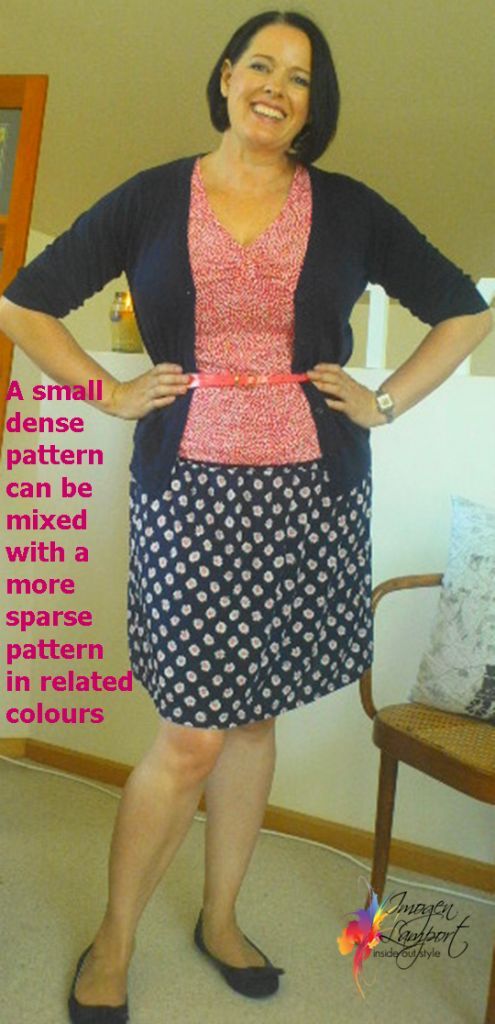 2. Ideally, the prints should not be exactly the same in density. One print dense, the other sparse, makes for a more visually pleasing appearance and doesn't make your eyes hurt!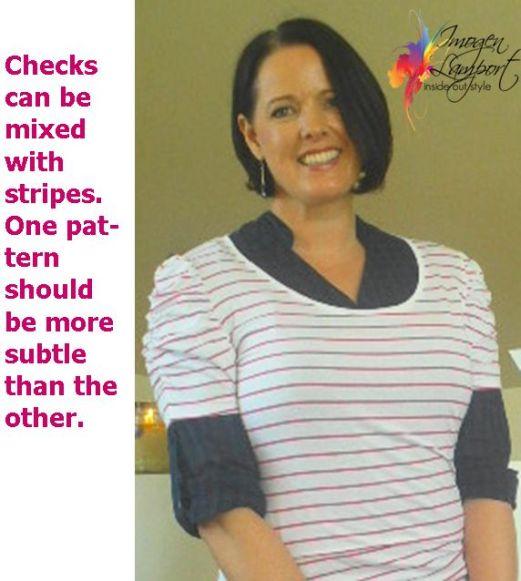 3. Subtle with bold – here the subtle navy check doesn't fight with the bolder white and pink striped t-shirt.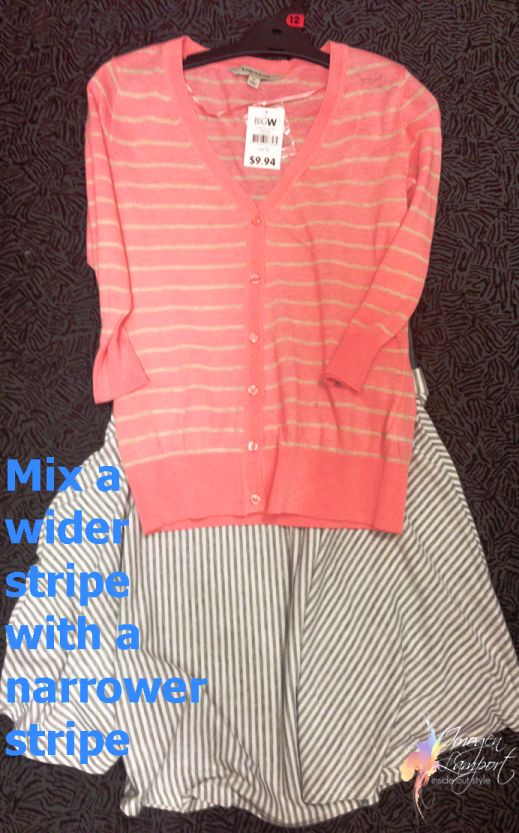 4. Mix stripes with stripes, but they need to be different sized stripes. The stripes going in different directions also helps!
How Wear Horizontal Stripes and Look Slim
We all know that horizontal stripes make us look fat now don't we? But the reality is, that's not always the case. Here are my tips on how to wear some of the great go-faster stripes available at Emerson Big W, and look taller and slimmer.


1. The narrower the stripe, if your eyes can't focus on it easily, it will actually start to act like a 'ladder' and draw your attention vertically rather than horizontally.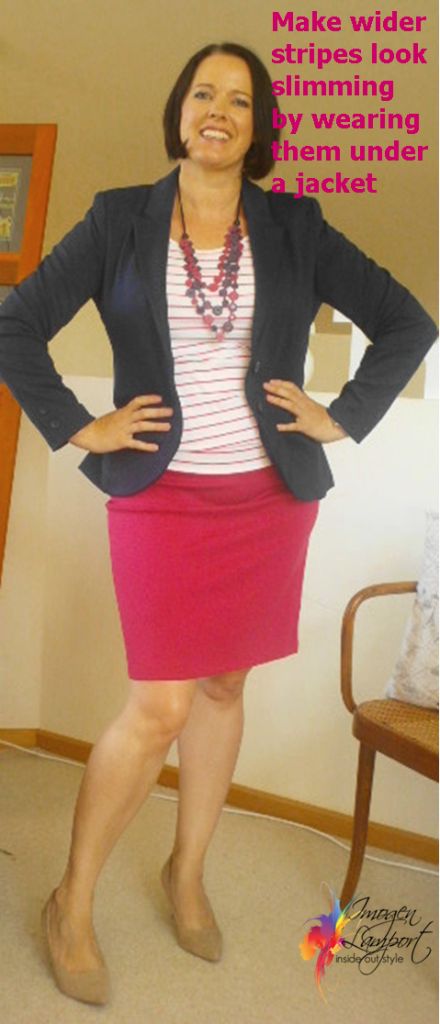 2. Short horizontals don't add width like wide horizontals, so layer your wider horizontal tops under a jacket or cardigan to make them appear narrower and more slimming.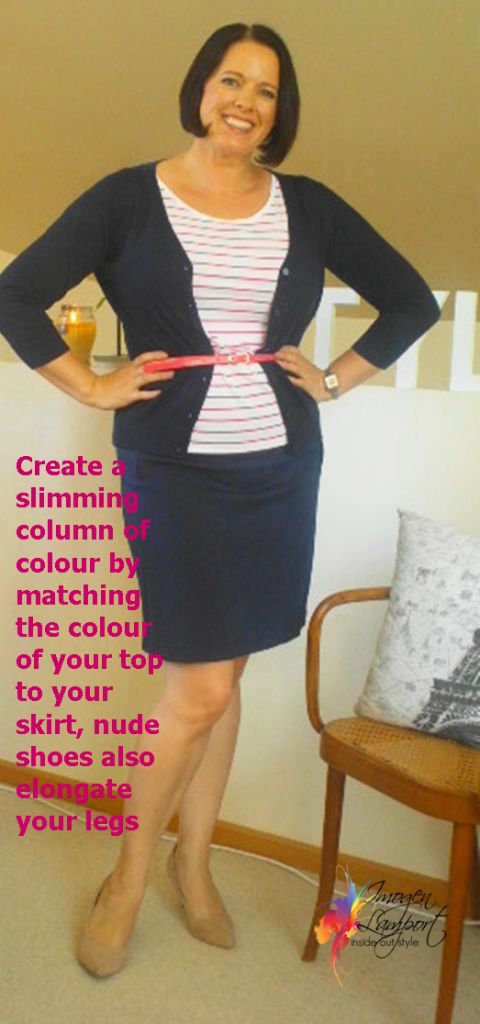 3. Wearing a similar coloured jacket or cardigan to your bottom (skirt or trousers) creates a column of colour, visually elongating your frame. Then if you either wear a nude shoe with a skirt, or tone your shoes to your trousers, you will further lengthen the appearance of your legs.
Big W $200 Gift Card Giveaway – Competition Closed
Answer me this to win: What 2 pieces would you choose from the Big W Emerson range to show off your pattern mixing or colour blocking style? Leave your answer in the comments to be eligible for the $200 Gift Card prize!
Entries closed 11 March 2013 – winner notified by email
Open to Australian residents only.
What I'm wearing:
Apparel
Navy Jacket Ponte $25
Pink Jacket Ponte $25
Navy Ponte skirt with belt $19
Casual Stripe twist neck tee $7
Top half placket check shirt $19
Ponte Skirt – Raspberry $19
Smart stripe ruched sleeve tee $14.98
Skinny Jean $9
Boob Tube (worn as a skirt) $8
Green 3/4 T-Shirt $7.98
Navy Cardigan $9.94
Cobalt Jeans $18.86
Blue T-shirt $6
Navy Stripe Top $19
Shoes
LDS Micro Heels Nude 18.96
LDS Micro Heels Cobalt $18.96
Black ballet flats $18.96
Accessories
Peacock Earrings $9.87
Royal necklace $14.88
Silver bracelet $12.96
Silver necklace $14.88
Silver necklace $12.96