Today's Stylish Thoughts contributor is Wear the Hat  blogger Adrienne Bennett who resides in NorthernVirginia, USA and runs the business A.B. Hats 
What is the secret to great style?
I think the secret is finding your own "look" and then periodically updating and modernizing it over time. It's important to know what silhouettes will work for your body build. I certainly am not like the models in the magazines. This is probably the easiest thing to recommend, but the hardest thing to do. Reviewing photographs of yourself in different outfits can really help to develop your "eye" for what will work best on you. Use fashion websites to get inspiration for outfit ideas and try to put similar looks together. Learn to mend your own clothes; sloppy hems, missing buttons, torn under underarm seams will quickly ruin an otherwise charming outfit.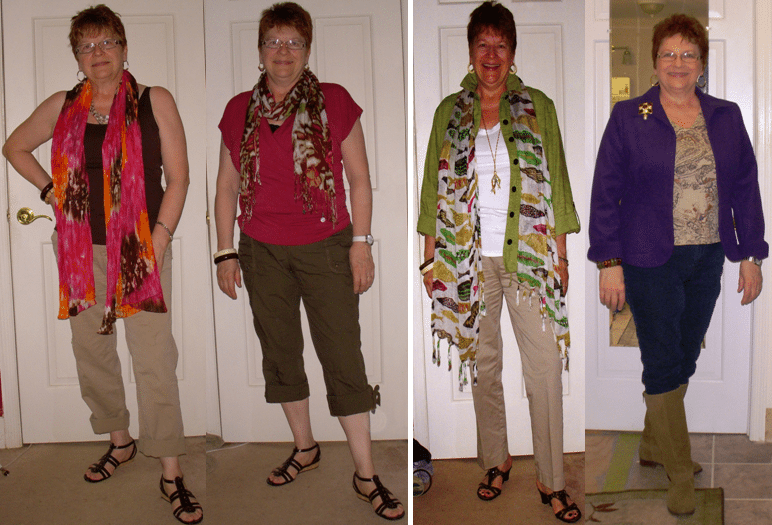 What is the one thing you would spend a lot of money on?
I believe you should spend the most on what you wear the most. For me, it's my eyeglasses.
What is the one thing you wouldn't spend a lot of money on?
A black T-shirt or a white T-shirt – too many are available at affordable price points.
What are your top tips for looking stylish when traveling?
When I travel I like to wear comfortable jeans with shoes that slip on and off easily. I layer my tops, t-shirt, sweater and jacket with a big pashima scarf. I plan out my outfits for maximum usage, resulting in less to pack.
What's the secret for looking polished?
I always keep my haircut fresh; getting it cut every 4 weeks because I have mine short. Consistent personal grooming works wonders.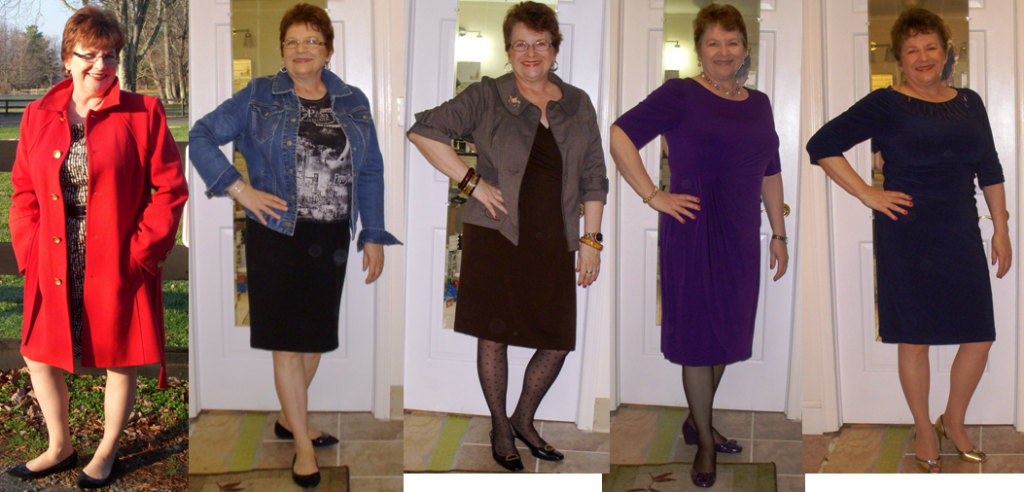 How do you balance new trends with a more time-less look?
Every fashion season has some traditional pieces, but with new colors. The easiest way for me to update my look is just buying the newer colors that are flattering on me but still with the silhouettes that work on me.
Who inspires you?
The women who write fashion blogs. I love everyday women. The movie stars don't do their own styling so I don't feel I'm seeing their personalities just their personas. I love to look at women at shopping malls and in restaurants for style inspiration. There is a 92 year old woman at my church that always looks ageless and fashionable. I want to be her.
What's the best piece of style wisdom you've ever received?
The best piece of style wisdom I ever received was not to try too hard and to always wear the correct size.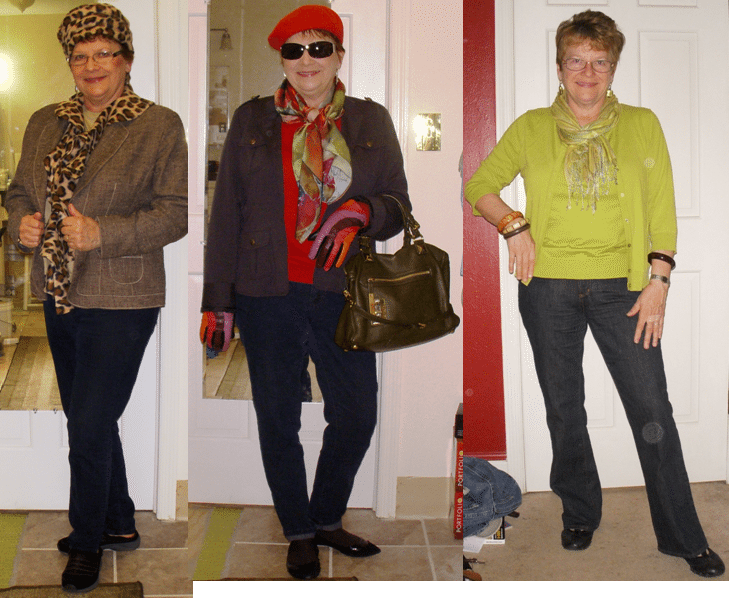 What are your favorite websites?
My favorite websites are: insideoutstyleblog.com/, thedailysophisticate.com/, atlantic-pacific.blogspot.com/, youlookfab.com/, geekthreads.blogspot.com/, alreadypretty.com/, toofewbeacons.blogspot.com/, whatiwore2day.blogspot.com/, agirlinboston.com/, dashingeccentric.blogspot.com/
How do you describe your personal style?
I wear separates in classic cuts but play with color, texture, prints and accessories, and mix casual with more dressy pieces. When I want to feel or look more feminine I wear dresses and usually add a hat for fun. I call my style 'Modern American Suburbanite.' Overall my style is rather conservative but that is not my personality, I think my style balances my outgoing personality.
Would you like to share your Stylish Thoughts on Inside Out Style?  If so please contact me and let me know the name of your blog and details and I'll get back to you.