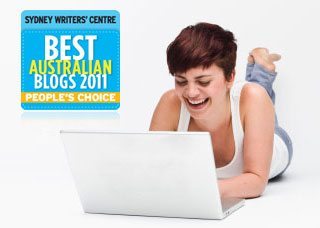 Vote for Inside Out Style now!
I have been nominated (thanks Rebecca) for a Best Blog Award 2011 and I need you to vote for Inside Out Style now!
The competition closes on 21 April 2011, so there are only a few days to vote, every vote counts! Thanks so much for reading my blog.
What to wear in a photo some clothes just look better than others.
Got cleavage wrinkles? A Dutch woman may have the answer.
How sustainable are your fashion choices? Busting Out posts
Angie has some great thoughts on when to alter your clothes over at You Look Fab.