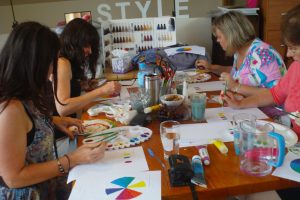 I have to apologise for how little I've been blogging this past week or so, I've been running my image consultant training course.  We finished the Personal Stylist and Image Management part, today is first day of Personal Colour Analysis training and I have the students painting as part of learning colour theory.
Tomorrow we start draping people.  It's so much fun.
My next colour and style training dates you can find here, if you are interested in learning how to be an image consultant or personal stylist.