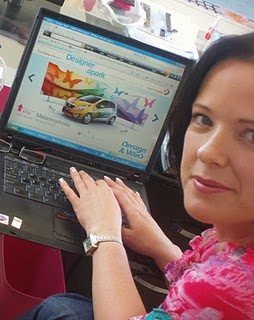 Designing my Holden Barina Spark
Today I designed my first car. Well, not the engine, or even the shape, but I did get to decorate it! My daughter Niamh helped me. She has, for years, been telling me that she doesn't live with me, instead she lives on Butterfly Rainbow Street, which is a long way away from where I live, but I am allowed to come and visit her every day (and her 2 dogs, cat and twin girl babies).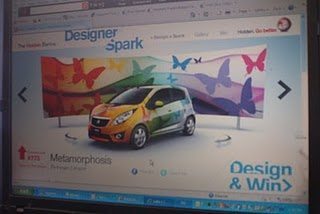 Metamorphosis – finished
So we decorated Holden Barina Spark in her chosen theme of butterflies and rainbows. I have to admit I too have a thing for butterflies (I have one in my Bespoke Image logo) as they are all about metamorphosis (which is also the name we gave to our car design) and the change into a more beautiful form, which is what I hope I help my clients do. And I love colour and working with colour, so the rainbow is also close to my heart. If I could buy a car decorated in the way Niamh likes, this would be it.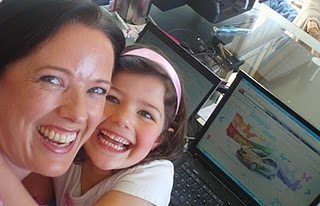 Niamh is happy with the design
So what would your dream car look like? You too can go and design your own version, or win fabulous prizes just by voting. You could possibly win a Holden Barina Spark, or 12 month subscription to Harpers Bazaar or Cleo, Goldwell haircare packs, $1000 of Terry Biviano shoes, an iPad, $200 Myer Gift Voucher or a $500 worth of KIT products.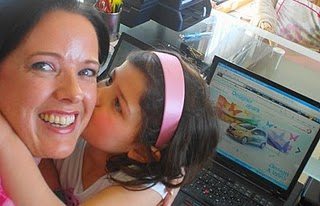 What more could a mother want? (OK I'd love to win the car!)