Last weekend in The Age newspaper, this article was reprinted from The Guardian, and it sums up so much of what is important about clothing, in life an in literature.
According to F Scott Fitzgerald, it is always "better to wear a becoming dress three times straight than to alternate it with two frights". This is a good piece of sartorial advice from the great American novelist, but then some of my favourite style icons have appeared on the pages of a novel… read more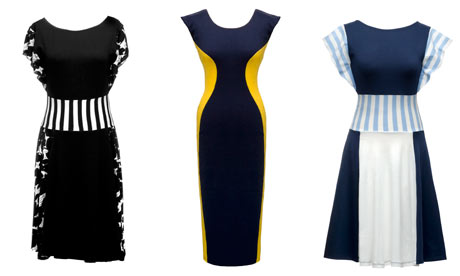 UK Supermarket chain Tesco is using it's own waste to create a recycled fashion range – what a great and green idea.
Also, speaking of waste – apparently bananas are our most wasted food – what to do with them when they go off? Check out these recipe ideas.
Onto my Happiness Project. Recently I purchased a Wendy Brandes Teenie Genie necklace (proceeds to a very worthy cause), and put it on, then lo and behold as I was cleaning up my desk, found 2 cheques that had got smothered by paper. Then I found some jewellery that was was left to me by my grandmother and great aunt – some gorgeous and sentimental pieces that I've been wondering where they were for years. Did the Teenie Genie bring me the money and jewellery? Who knows, but if you buy one you'll be bringing some good fortune and I really hope a little light at the end of the tunnel for Janet. If you look closely, here I an wearing my teenie genie necklace (it really is teenie!).
Also, this week I've had the fun of introducing Mushroom the ragdoll cat to my two whippets Zella and Cleo. A friend and her 11 year old son and their cat Mushroom have moved into our house (helps pay the mortgage and bills, now that I'm a single mother). The dogs were a little tense at first, but now they're becoming friends. Cleo and Mushroom are really enjoying chasing each other round the house (Cleo is more afraid of Mushroom than the other way round).