How many of us are sucked in by the advertising for beauty products – the latest cream that says that 87% of people saw less lines and wrinkles?  I know I desperately want to believe, but also am aware, when reading the fine print that that's only the perception of a study of 20 people.  Find out what those statistics really mean
Is Imedeen worth the price?   Rosina from Middle Ageless tells us her experience.
Are creams better than botox?  Are eye creams worth the money?  How do you figure out your skin type?  Watch a short videos from Paula Begoun.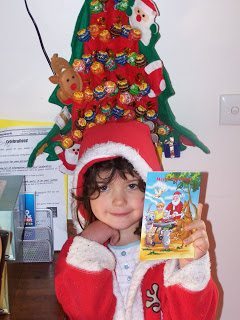 So what made me happy this week?
I got to put up the Christmas tree and decorate with the kids.  Growing up, my family didn't really do Christmas, it was all too commercial (in the eyes of my parents), and they didn't get my wish for a Christmas tree (and no a stick of some plant from the garden is just not the same).  So now, I get to have all the fun decorating trees with my kids that I missed out on growing up.  Seeing the joy and excitement on my kids faces when we haul out the Christmas decoration boxes, hearing them excitedly discover the advent calendar on 1 December, these are moments that made me very happy this week.
Also, I've been madly working all week on my new colour system, second print run from the printer, some improvement in colours and finish have had me spending morning noon and night putting together the colour system.  If anyone has ever seen the book The Secret Language of Birthdays (reissue)

, you'll know that each day has a meaning, and mine happens to be The Day of Substantive Form, which I never really got when I read about my birthday day the first time. I have come to realise that it is so true about me, I need to create things, turn ideas into something that you can touch and feel (substantive), so spending a week working on a colour system, seeing my ideas turn into something I can give to my clients, even though exhausting, is so fulfilling for me.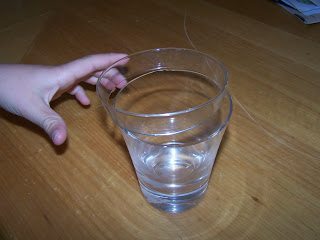 Oh and as an aside, something bizarre happened this week.  I was watching TV and had a glass of water (which I'd finished) sitting on the coffee table next to me, in front of the TV.  A man came on the TV, started singing a song, and then pop, my glass broke – have a look!    So was it because of the singing?  Why did it break in a perfect circle?  Anyone?