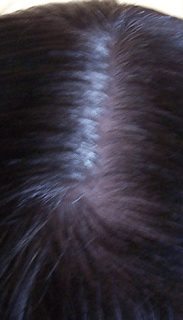 What on earth is that picture? It's the top of my head – and more importantly – my grey roots. I didn't use a flash when taking the picture so that's not some glossy, flashy rebounding light, it is my hair 3 weeks after I last dyed it – alas my 'light black' (as my son calls them) roots are showing.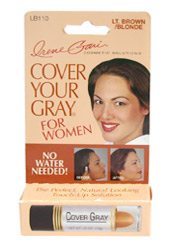 So, when it gets like this and I haven't got time to dye it – I use some Cover Your Grey, which is a brown lipstick that I put on my part line to disguise the flashes of silver and white. It comes in a range of colours so that you can choose the best for your hair colour.
There are also hair mascaras, powders and combs available on the market as other options.
If you use one of these products, what do you use?