One of the tips in Brenda Kinsel's latest book Fashion Makeover

Brenda talks about creating colour groupings of accessories, so you can dress up a neutral outfit with a range of accessories so that you appear to be wearing something different each day. I've done up a quick polyvore to give you the idea. Brenda recommends going through your wardrobe and taking photos of your different colour groupings and sticking them inside a style folder, or even inside your wardrobe so that you can quickly remember which accessories work together.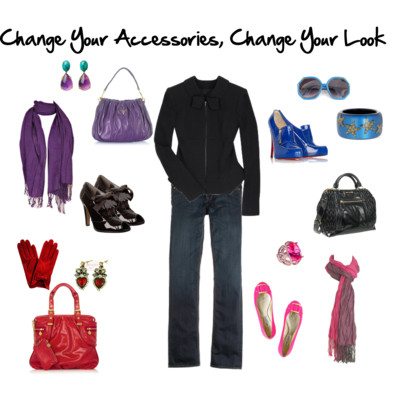 Change Your Accessories by imogenl
Do you have favourite groups of accessories you wear?